CS720/725 Series
Workgroup-level. Simple. Feature-rich.
Combining the capabilities and durability of a workgroup printer with the ease of use of a personal output device, the Lexmark CS720/CS725 Series features superb print quality, enterprise-level security and integration into Lexmark's smart MFP ecosystem, all in a simple, compact, feature-rich package.
Compare Models
---
Take your output to a new level
Key CS720/CS725 Series features can take your output to a new level of speed, colour accuracy and quality.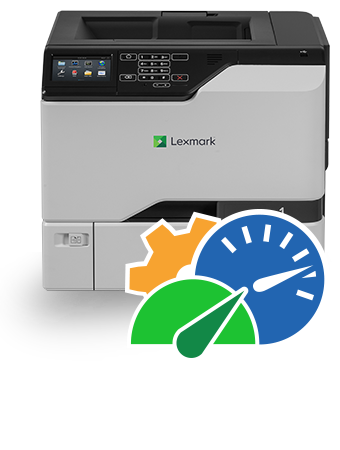 Quad-core power
A 1.2 GHz quad-core processor with up to 3 GB of memory gives the CS720/CS725 Series a powerful print controller.
Exceptional color
Professional colour features like ultra-sharp 4800 Colour Quality, PANTONE® calibration and Lexmark Colour Replacement work with Unison Toner to deliver precision matching of critical hues.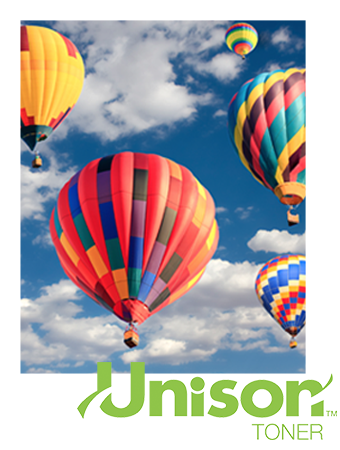 Unison™ Toner
Essential to Lexmark print system performance, Unison™ Toner's unique formulation consistently delivers outstanding image quality, ensures long-life print system reliability and promotes superior sustainability — all in an innovative shake-free print system.
---
Smooth and flexible, from touch screen to input
Interact with powerful solutions using the CS720/CS725 Series' ultra-smooth touch screen, and enjoy ultra-smooth media handling with its flexible and expandable input options.
Light-touch screen
A bright, 10.9cm colour touch screen features an ultra-smooth surface and can be activated by almost anything, including pens, fingertips or nails--without pressure or direct skin contact.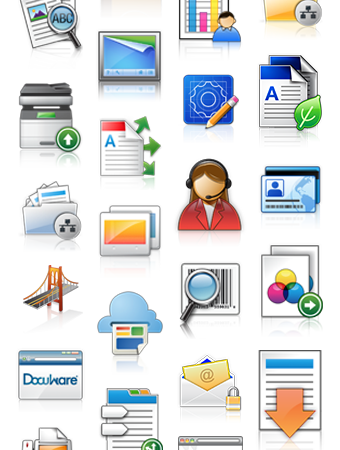 Solutions flexibility
Lexmark-exclusive Cloud Solution Framework (cSF) and Embedded Solutions Framework (eSF) applications make the printer programmable to meet the needs of each customer and industry.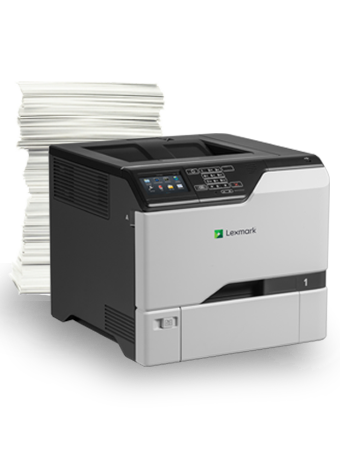 Versatile media handling
Media loading and feeding are engineered for ease, reliability, and versatility, with up to 2300 pages of configurable input capacity, small-media and banner-length support and exceptionally durable input trays that resist misfeeds.
---
What model is best for you?
Choose from the features to find available models that target your needs.
| Model | Input Capacity (standard/maximum) | Print / Copy Speed | Included Extras |
| --- | --- | --- | --- |
¹PANTONE® is a registered trademark of Pantone, Inc.
²Print and copy speeds measured in accordance with ISO/IEC 24734 and ISO/IEC 24735 respectively (ESAT). For more information see: lexmark.com/isospeeds