Corporate Social Responsibility(CSR)
Driving the circular economy with C-SERVEES
Did you know that e-waste is one of the fastest growing waste streams in the world?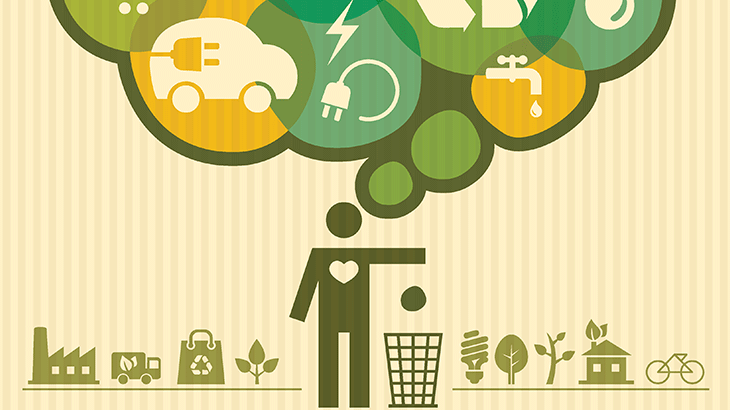 TAGS: Corporate Social Responsibility(CSR)
Did you know that e-waste is one of the fastest growing waste streams in the world? Last year alone, based on research conducted by the United Nations, it is estimated that 57.4 million tonnes were generated, with less than one fifth officially collected for recycling. What is more, at current consumption rates we are expected to generate more than 74 million tonnes of e-waste by 2030[1], highlighting an urgent need to not only create a better recycling pipeline, but find solutions that actively reduce the volume of waste produced in the first place.
Creating a circular model that values quality products and aims to keep materials in production can significantly reduce waste volumes. C-SERVEES is an EU funded project[2] working to create electrical products that are designed to be transported, produced, and consumed in new circular ways. The project focusses on developing new business models for four types of devices: washing machines, televisions, sensors, and printers, that can be easily adopted by other manufacturers across the world to increase product lifespan and reduce the waste they create. The overall objective is to transform the Electrical and Electronic ("EE") sector into an efficient circular economy using new processes and technology solutions, to reduce the heavy environmental burden of e-waste.
Lexmark has been working with C-SERVEES' since 2018 as the project's exclusive manufacturing partner for printers and cartridges. We are delighted to be part of this important project where we share experience and expertise with cross-sector specialists to help develop innovative circular economy concepts. Our vision is that these concepts will benefit the entire ICT industry, thereby helping to create new jobs in Europe and make a positive impact, both on the economy and the societies we do business in.
Outside of C-SERVEES, as a business, we have supported the circular economy and remanufacturing initiatives for over 30 years. For example, in 1991, we began reclaiming material through our Lexmark Cartridge Collection Program (LCCP) and have been creating post-consumer recycled (PCR) plastic for 10 years.
As part of our commitment to becoming fully carbon neutral by 2035, we believe the adoption of circular economy principles are crucial to creating innovation and economic growth in an environmentally sustainable manner. We design all our products with sustainability in mind. For example, reclaimed plastic accounts for 39 percent of plastic content, by weight, in all new Lexmark-designed laser devices, and is to increase to 50% by 2025.
Working with C-SERVEES has helped Lexmark drive its ambitious goals even further, especially in terms of streamlining refurbishment processes and helping the company take an even more holistic approach to circularity – from its product design to responsible refurbishment or recycling.
Watch here to find out more about how Lexmark and C-SERVEES are working together to build a sustainable circular solution for the print industry.
[1] Source: Calculations done by C-SERVEES, based on the UN's "Global E-Waste Monitor"
[2] This project has received funding from the European Union's Horizon 2020 research and innovation programme under grant agreement Nº 776714.