Lexmark Print Management
Achieving cost savings while meeting changing printing needs
| By By Stephen Bell, Regional Director, Lexmark ANZ
Navigate the 'new normal' with print transformation that drives cost savings and flexibility, eliminates IT burden and enables your ongoing digital transformation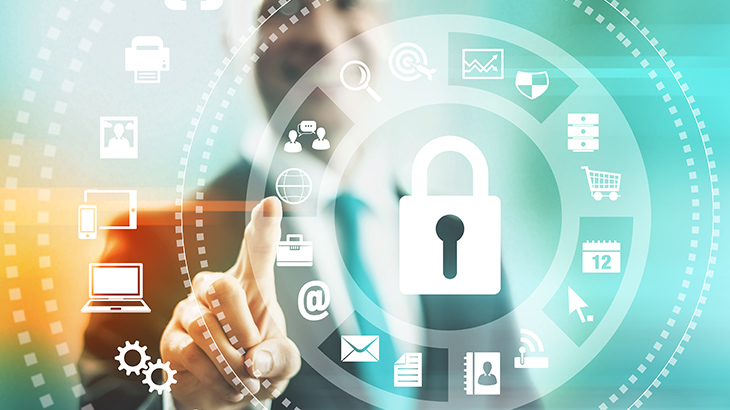 TAGS: Lexmark Print Management
"You do realise we customers all talk to each other - we have to because we assume that you print people are just out to rip us off."
Over the previous six months, the COVID-19 pandemic has significantly changed how we work. Since then, while many of us have commenced the transition into the "new normal", some of the characteristics of how we've worked over the past six months have remained unchanged.
Despite organisational efforts to ease into the blended return-to-work strategy, the reality is there will likely be ongoing disruptions that will continue to require us to quickly adapt to new demands and constraints on our businesses. As a result, organisations will need to remain agile in the infrastructure they deploy to quickly adapt to changing requirements and to continuously optimise cost.
Having optimised a flexible printing infrastructure is an essential part of your organisation's response to managing the ongoing disruption to the workplace. At Lexmark we're working with our customers to help them quickly transform their print environment to effectively support their "new normal".
So, what does print transformation look like?
Driving savings and flexibility
Business recovery is going to demand cost savings from every part of the organisation. At the same time, how we work and where we work has changed significantly, driving new print requirements and demand for print flexibility. Maintaining the status quo for print will fail to deliver meaningful cost savings and limit your ability to adapt to continuous change.
This idea of print transformation starts with an optimised print ecosystem, which is an informed and intentional combination of the right devices in the right locations with the right capabilities to meet the workflow needs of each business function. It's continually monitored and managed to maintain optimisation over time - the goal is to drive ongoing savings and flexibility for the organisation.
Recently, we've been working with our customers to optimise their fleet and surrounding infrastructure to drive significant cost savings to their businesses. During Lexmark's second quarter this year, we saw a 30%-plus decline in A3 printer sales as customers started to re-evaluate their print needs for the future and moved towards A4 devices which offered them more flexibility and cost savings.
Eliminating IT burden
For our clients, ensuring technology-based management, which connects with every device for real-time visibility and data collection, helps to dramatically improve remote problem resolution and enables predictive support. The Internet of Things (IoT) and other emerging technologies are changing our world, and at Lexmark, we've invested in putting these technologies to work for customers with the Lexmark global IoT system.
What may seem like a simple machine is a sophisticated device, complete with advanced software, engineering and science. For instance, we've loaded Lexmark devices with sensors that continuously monitor hundreds of data points including alerts, internal diagnostics and data about the device's inner workings. This data can be used to proactively monitor each printer's performance to avoid unnecessary downtime.
Teams that rely on larger interconnected printing and scanning ecosystems (whether across single or multiple locations) should consider this data as a goldmine for analysis. For example, we use it to identify usage trends, process bottlenecks, cost inefficiencies, security risks and more. Leveraging these insights ultimately helps to eliminate the burden on your IT team and your end users.
Enabling digital transformation
With our advanced software capabilities, we're making major strides in helping our clients move printing services to the cloud, simplify their output management and implement the scanning solutions they need to digitise document workflow processes.
There is a plethora of additional IT infrastructure that supports print. Lexmark provides a variety of models to support and manage your infrastructure in a way that is flexible to your specific requirements. For instance, we can fully manage your print infrastructure as it is or, for more significant digital transformation, we can replace cumbersome infrastructure with cloud-native services to eliminate IT infrastructure.
As we settle into the reality of printing in more diverse distributed locations, moving your print infrastructure to the cloud is an efficient way to remove the burden and security risk of managing multiple print services. The user experience for cloud-based print release is the same as traditional, secure print solutions. However, it requires no premise infrastructure. In the ongoing transformation of the "new normal", enabling print transformation will help businesses to enhance governance, identify inefficiencies and help automate business processes.
Stephen Bell is Lexmark's Managing Director for Australia and New Zealand.