Managed Print Services (MPS)
Why is a technology-based approach to managed print services so rewarding?
Lexmark's approach to MPS analytics helps customers use data to improve their business technology-based approach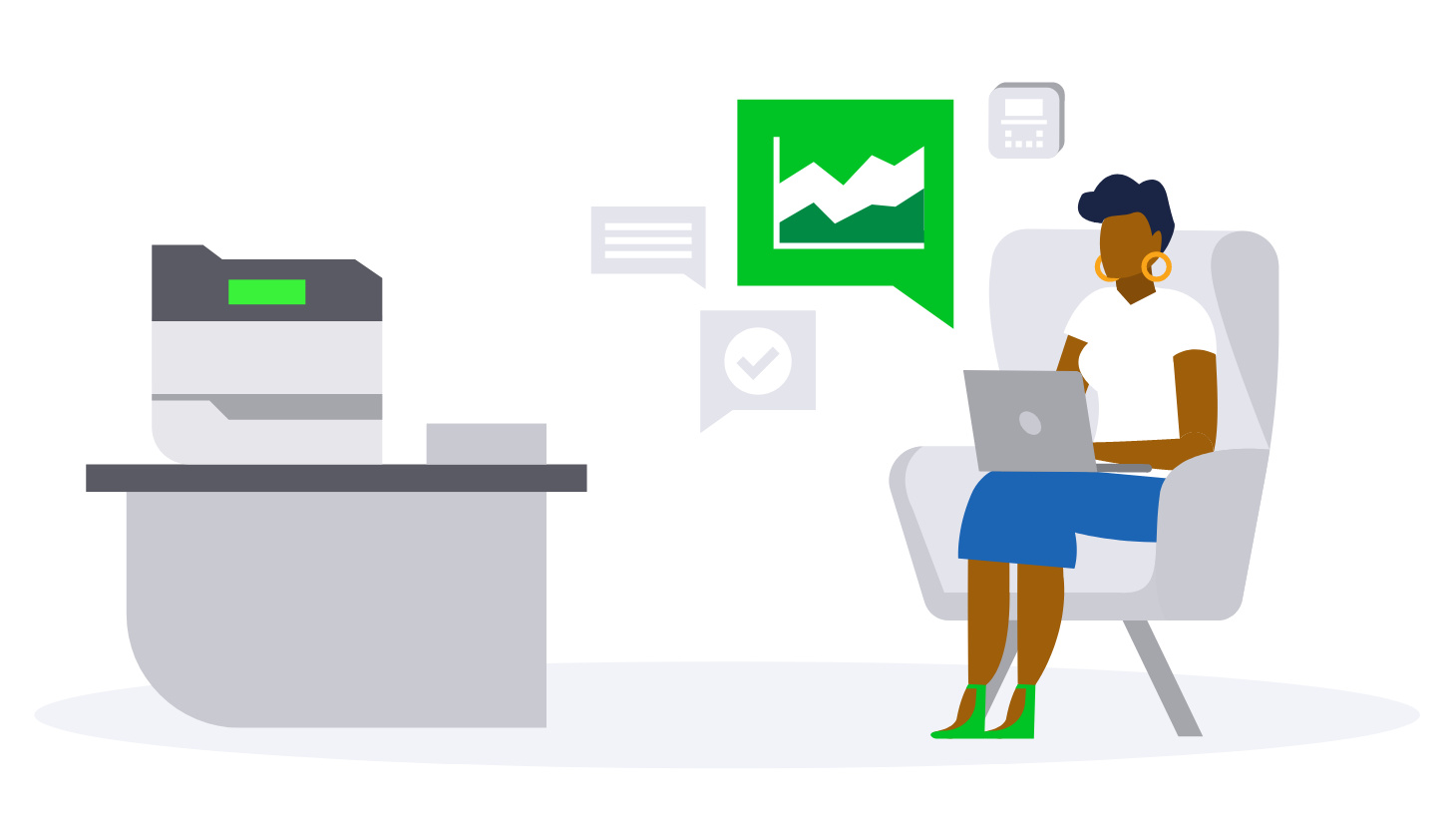 TAGS: Managed Print Services (MPS)
The definition of managed print services (MPS) is, in simplest terms: Services offered by an external provider to optimize or manage a company's document output. This seems straightforward—but whether an external provider delivers MPS through labor or technology can have a tremendous impact on your results.
Let's use service and support as one example. Many MPS providers rely heavily on a large staff of field service techs. If your printer or multifunction product (MFP) breaks, you call them, and they fix it. With a large team of techs, someone can quickly be on site. This labor-based approach works—but it has drawbacks: burdensome delays and disruptions for you, your staff and your users. Also, in some circumstances, having a service tech on site might be unwanted or ill-advised.
In general, with a labor-based approach you must first experience a failure before corrective action is taken. The process starts after the device has an issue.
Fix it before it breaks
There's a better way: With an approach based on technology, not labor, the process starts before your device has an issue.
Lexmark's technology-based approach uses artificial intelligence (AI) and predictive support to anticipate and prevent potential issues before they occur. It also provides just-in-time supplies delivery based on actual usage, not predetermined low settings. You don't need to enter a ticket, call the helpdesk or place an order. The system does it for you, eliminating burden on your IT team. Plus, we can remotely resolve many issues.
This approach has proved to be very successful—Lexmark actively manages our hardware, predicting failures before they occur and quickly resolving issues. This increases store availability, which is the key measure for us
Use data for actionable insights
Perhaps most important, a technology-based approach reaps the rewards of data—something a labor-based approach cannot do—especially when you can leverage the Internet of Things (IoT).
"Organizations are utilizing IoT to gain a competitive edge in the market through disruptive business models and differentiated customer experiences," according to analyst firm IDC1.
Think about all the devices today that are networked as part of the IoT. The number is huge—and it's growing: Analyst firm Quocirca estimates that a staggering 80 billion devices will be connected to the IoT by 20252.
That includes Lexmark devices. Our IoT-enabled printers and MFPs are loaded with sensors that continuously monitor hundreds of data points including alerts, internal diagnostics and the device's inner workings. Whether you realize it or not, your printing and scanning ecosystem can be a rich source of data on how your organization operates.
According to IDC, "Data analytics … will become a key differentiator for service providers looking to extend MPDS (managed print and document services) into areas that address greater strategic business value."3
Using a technology-based approach rooted in IoT, artificial intelligence and interactive analytics, Lexmark can analyze the data gathered from your printing and scanning ecosystem to find usage trends and inconsistencies, process bottlenecks, cost inefficiencies, waste, security risks and more.
We partner with you to uncover valuable, actionable insights and enable your organization's digital transformation. Data analysis that leads to actionable insights sets us apart.
10 questions about a technology-based approach
To take advantage of the technology-based approach to MPS, ask your provider these questions:
How are you incorporating the Internet of Things (IoT) into your service?
How can you help me spend less time on print-related activities?
What is the first-time fix rate for my fleet?
How often are you able to resolve issues before my devices fail?
How often are you able to remotely resolve issues without dispatching a service tech?
Can I have visibility to real-time performance metrics?
Can I see details of my global printing and scanning ecosystem on a single dashboard?
How do you reduce the number of interventions with print devices?
What types of data are you collecting from my fleet?
How will this data benefit my organization?
Are you ready for a technology-based approach to MPS?
1 IDC FutureScape: Worldwide Imaging, Printing, and Document Solutions and 3D Printing 2020 Predictions, October 2019
3 IDC Worldwide and U.S. Managed Print and Document Services and Basic Print Services Forecast Update, 2019-2023, by Robert Palmer, March 2020