Ova stranica koristi kolačiće u različite svrhe uključujući poboljšanje vašeg iskustva, analitiku i oglašavanje. Ukoliko nastavite pregledavati ovu web-stranicu ili kliknete "Prihvati i zatvori", pristajete na naše korištenje kolačića. Za više informacija pročitajte našu stranicu o Kolačićima.
Lexmark Markvision Enterprise
Easily configure device setting and update security policies
---

Lexmark Markvision Enterprise
Markvision Enterprise is a user-friendly print management solution that makes it easy to configure device settings and update security policies. Powerful features like common configuration, automated certificate management and scheduled firmware updates reduce burden on IT staff. And the best part is, Markvision Enterprise is available at no cost to your organisation.
Download Markvision Enterprise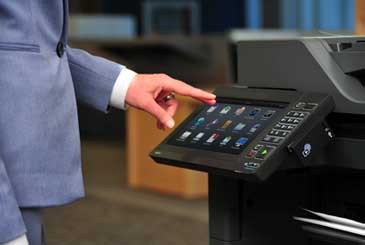 ---
Boost print visiblity, security and control
Simplify every aspect of print management
Enable common configuration for all Lexmark printers and across product families
Reduce or eliminate time-consuming IT tasks
Audit devices daily to provide accurate views of print fleet
Create custom views with device data columns and save views
Ensure that devices are always in conformance with assigned configurations
Restrict device functions to prevent unauthorised users from changing settings
---
Asset Management
With Markvision Enterprise, administrators can easily create discovery profiles, quickly view device and supply status, and create custom views with device data columns. Users can find devices with saved search functionality or search by keyword.
Device Configuration
The solution allows for common configuration across enterprise devices and allows for regular device checks to ensure compliance. Organisations can automatically create, instal and verify the validity of certificates, and create day and time windows to update firmware during specified hours.
Print Fleet Security
Administrators can restrict device functions to specified users, and disable user ports and protocols to reduce the risk of security breaches. Passwords and fleet configuration can be easily changed with device passwords or LDAP authentication.
Task Automation
All tasks in Markvision Enterprise can be scheduled and repeated as needed to meet your organisation's specific goals. This includes daily audits, conformance and enforcement actions run on specified schedules, new device and network discoveries, and automatically applied configurations.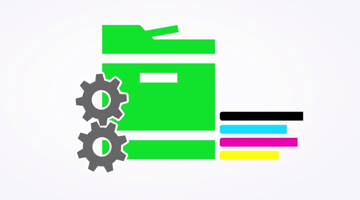 VIDEO
[MP4 00:45]
Learn more about this advanced, easy-to-use solution that enhances device security while reducing burden on IT staff

Related Lexmark solutions