Cloud Services
Greater flexibility and customisation are key as adoption of cloud-based technologies increases 
Cloud-based solutions enable productivity and flexibility for today's dispersed workforce. Lexmark is expanding cloud capabilities for greater usability and connectivity.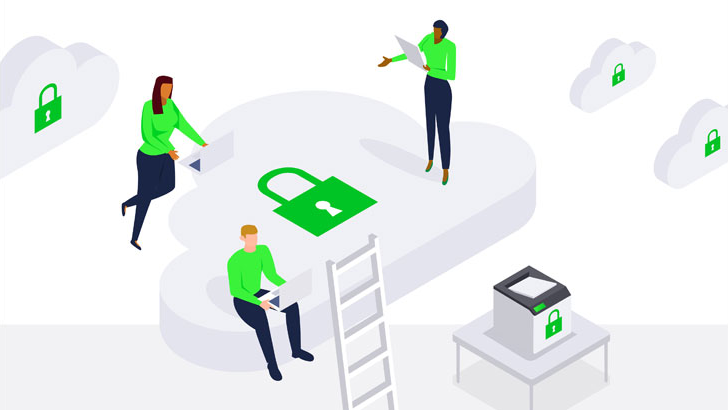 TAGS: Cloud Services, Lexmark Print Management, Partner
Adoption of cloud-based technologies and solutions is on the rise and the types of cloud-based solutions available to the market continue to expand. ​ In addition, the post-pandemic business environment means a more diverse and dispersed workforce than ever before.   Forbes has reported that 90% of CIOs say their companies are already leveraging a cloud solution in their businesses, with nearly half saying that their IT budgets are currently directed to the cloud.​
Customers of all sizes need the ability to simplify processes, streamline costs and relieve IT burden. They need secure print release that protects confidential information and gives them the convenience of output from any authorised device without installing print servers in every location. Cloud-based solutions offer an effective, cost-saving way of connecting a remote workforce—something that has become more prevalent in the post-pandemic business environment.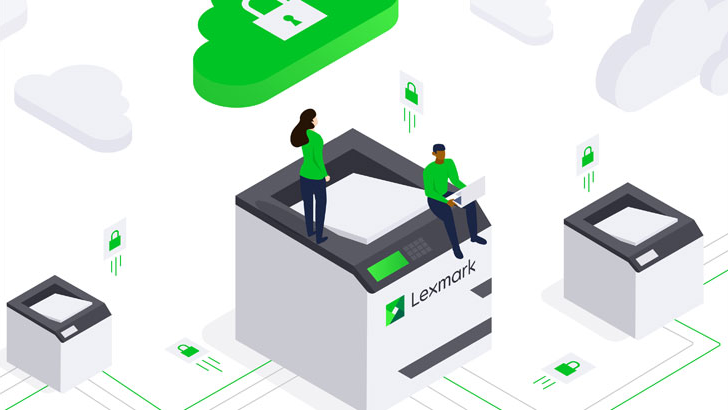 "Lexmark provides a full suite of cloud-based services to deliver remote device management, print job management, document accounting and scan management features to ensure users are always capable of printing and scanning documents," said Larry Early, Director, Software and Industry Marketing at Lexmark. "Ultimately these cloud solutions enable productivity and flexibility—and now we're expanding those capabilities."
Along with updates to Lexmark Cloud Fleet Management and Lexmark Cloud Print Management, dashboard cards and notifications updates have been made available through Lexmark Cloud Services to enable quick visibility and instant access to key functionality.  
 "Users are looking to easily configure printers,  capture cost-saving metrics and keep devices current through cloud fleet management," said Eric McCann, Manager, Software Product Marketing at Lexmark. "And recent updates to Lexmark Cloud Fleet Management give them the same great features as always, with even greater usability." These updates include home screen customisation for easier navigation. "Now you can rearrange the buttons on the printer home screen in the way that makes it most convenient for your specific needs," explained McCann.  In addition, copy/scan/fax counters will now be listed in the same place as the print counter, for greater user convenience and all supplies levels, including toner, photoconductor, waste toner bottle, etc., will be available for viewing.  
 Another big announcement came earlier this year with the launch of Lexmark Cloud Bridge, a connectivity suite that empowers workplace flexibility via four agents:  
Native Agent that ships standard on many newer Lexmark devices;
Printer Agent that runs on solution-enabled printers that are not  IoT native
Fleet Agent that runs on a server or PC  for flexibility to aggregate data on-premise with a pc-based solution; 
Local Agent that supports direct PC to printer connectivity. 
 This is great news because  Lexmark Cloud Bridge extends access to advanced managed print services (MPS) capabilities and the architecture can be expanded to address future connectivity requirements for maximum flexibility.  
 Updates were also made to further amplify the fast, secure, scalable print management solution.  "Customers with multiple brand devices will benefit from the ability to utilise the industry-leading features of Lexmark Cloud Print Management across all devices, not just Lexmark devices," explained McCann. This works via an external device that attaches to the printer or multifunction printer and enables print management with badge release, without the need for additional on-premise infrastructure. 
In addition, businesses that wish to offer guest print access (for example hospitality) will benefit from another update, which allows guests at a business to use print release. Rather than badge release with a cloud account, the guest user submits the document they wish to print, then receives a unique pin number via e-mail to use in order to trigger print release.   
  Learn more about Lexmark Cloud Services and look for additional capabilities for cloud services later in 2021.