---

A complete signage platform for greater sales lift
Lexmark's Retail Publishing Solution solution handles all aspects of the signage process—from design and distribution to management and measurement. Publish shelf-edge signs, labels, fact tags, digital signs, electronic shelf labels (ESLs) and more, all from a single, easy-to-use platform. Most importantly, you can reduce installation burden on associates so they have more time to focus on customers.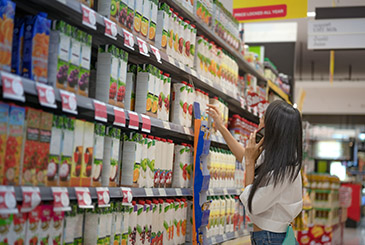 ---
Print anywhere, publish everywhere
Extend your brand all the way to the shelf edge
Lift sales with impactful, consistent and accurate signs
Print centrally or in stores with a single system
Reduce burden on store associates and IT department
Reduce costs and minimize signage waste
Deploy anywhere with on-premise or cloud implementations
---
One platform, one complete solution
Some shelf-edge signs are most efficiently printed at a central facility and shipped to stores while others are better for in-store production. Either way, you shouldn't have to choose between the two. That's why Lexmark's Retail Publishing solution offers a single, easy-to-use platform for both types.
This advanced solution encompasses Lexmark's industry-leading hardware and software technology to create a cohesive system that speeds implementation across your enterprise. Stores can deliver accurate, attractive signage anywhere—from on-site laser printers to high-speed digital printers in a print shop to handheld printers in the store aisle. You decide how, when and where to produce your signs and, regardless of the method, they will always look the same.
Lift sales with great-looking print and digital signage
Go beyond print and publish your message on digital signs and ESLs. Use the latest signage technology and update sign content in real time to save on paper and generate immedate return on inestment. There's no material waste and the accuracy is unbeatable. In addition, all of your signs—both printed and digital—maintain the same look and feel across your enterprise. Sign templates scale and format to adapt to the digital output so they look just as good as their printed counterparts.
For retailers looking to increase customer engagement and reduce time-consuming installation tasks, Lexmark's Retail Publishing solution means employees can spend less time managing signage tasks and more time enhancing the customer experience.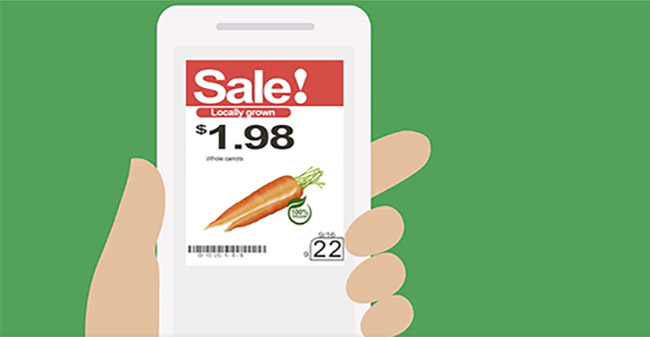 VIDEO
[MP4 00:03:06]
Promote your marketing strategy, simplify workflows for users and reduce burden on employees

Related Lexmark solutions
North American Grocer
A national grocery chain found a comprehensive, end-to-end signage system that is the perfect amalgamation of old and new, tried and true.