Corporate Social Responsibility(CSR)
Earth Day 2018 – what is your business doing to reduce its carbon footprint?
Focus on minimizing paper usage, using energy-efficient devices and leveraging cartridge collection programs to reduce your carbon footprint.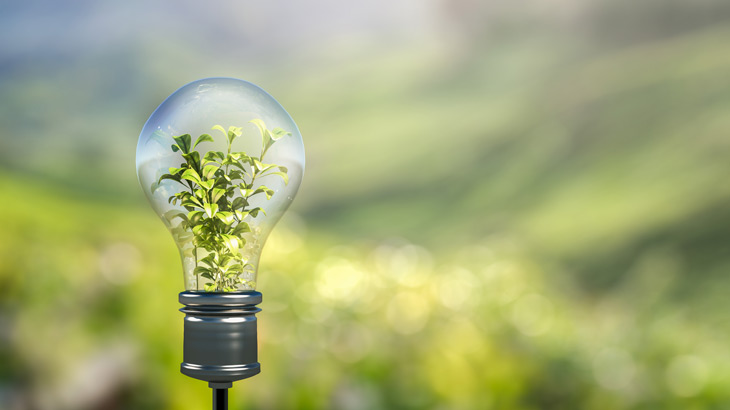 TAGS: Corporate Social Responsibility(CSR)
This week marks the 48th annual Earth Day
It's a day in the world's calendar where individuals and organisations are meant to reflect on what they can do to help protect our planet and its resources – from deforestation on land to plastics pollution in our seas.
And since the very first Earth Day nearly half a century ago, there have indeed been some significant strides to create a more sustainable, less wasteful global economy.
Not that we should be getting ahead of ourselves; there's still plenty to be done when it comes to renewable energy sources and stemming the tide of climate change. Scientists still estimate that the annual demand for resources is exceeding what Earth can realistically produce.
Plastics pollution and fossil fuels aside, there's work to be done in the paper industry, too
For example, research has shown the average UK office worker uses 10,000 sheets of copy paper each year – and 6,800 of those sheets are wasted. The reasons for such high wastage include failing to use the duplex function, printing duplicates and forgetting about documents left on the out tray.
And given global paper consumption has increased by almost half since 1980, it's clear that the issue is becoming more urgent by the day.
So when Earth Day rolls around on 22nd April, how can businesses and the people that work in them do their part to help tackle these environmental concerns?
There are a few simple things we can all do. For example, changing your power management settings on your computer and printer minimises energy usage, while printing double-sided saves paper and cuts down on waste.
And there are plenty of organisations that can help, too. Meanwhile, Lexmark's newest generation of mid-range monochrome devices meet the most stringent energy requirements, including both Energy Star 2.0 and EPEAT Silver certification.
The devices come packed with a range of energy-efficient innovations – for example, our team has worked to improve fusers' overall thermal conductivity. This helps them to run on less heat, while still achieving optimal toner fusing.
The Lexmark Print Release feature meanwhile overcomes the issue of abandoned printed documents. Users can send print jobs from anywhere, and release them for printing only when they are stood next to a device and ready to retrieve them, saving paper and aiding security.
Lexmark has also adopted cartridge collection and recycling programs as part of its transition from a linear to a circular economy. The Lexmark Cartridge Collection Program enables you to return empty cartridges that can be sustainably recycled or remanufactured, minimising the environmental footprint of your printer usage.
The world is changing faster than ever before. Environmental issues pose an ever-growing challenge for society, and are therefore increasingly becoming a priority for organisations and their customers.
Fortunately, we have an opportunity in front of us to tap into the culture of innovation and the power of the circular economy to create a new way of working with our planet's resources. Collectively we can help to reduce our carbon footprint, one step at a time.