Medium Workgroup
Lexmark – monochrome printer campaign
5 key ingredients SMBs need to help focus on growth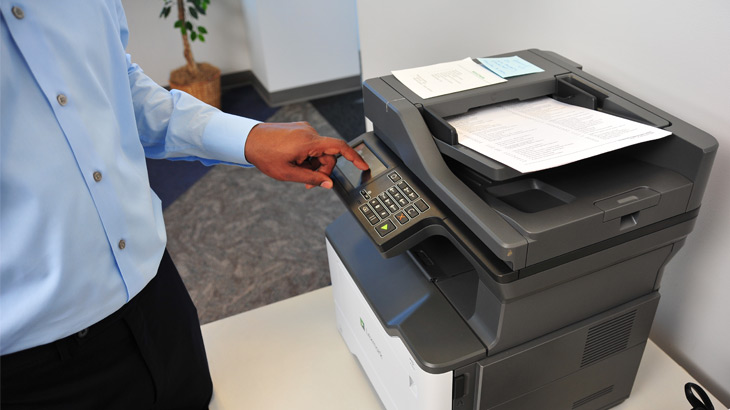 TAGS: Small Workgroup, Medium Workgroup
In the current landscape dominated by digital transformation, GDPR regulation and economic uncertainty, SMB leaders are swarmed with advice on how to best steer their business towards growth.
Of course, as any business leader who knows there are no secret formulas can tell you, the key to growth will ultimately come from within your organisation and its people. The real trick is equipping yourself with the tools to help you get there and make the journey as smooth as possible.
What do these tools look like? Well, we think they all have five key attributes. Here's what every growth-oriented business should be on the lookout for.
Reliability
In our age of rapidly changing technology, a fixation on owning the newest gadgets can leave buyers less concerned about reliability. This can prove a costly mindset in the business world.

SMBs should always remember the value of longevity and reliability when making technology investments– especially when it comes to tight deadlines and last-minute business pitches.
Security
With the EU's GDPR regulation all set to take effect, the issue of security has never been more important for businesses.

And as potential punishments draw closer to reality for SMBs, there's never been a better time to take a look at security. Multi-faceted security threats must be dealt with holistically, providing systematic security across the business network; it's the only way to ensure a safe, and more productive environment. And while we're on that subject…
Productivity
Again, it may seem obvious, but a small-to-medium-sized business – with only so many staff and with only so many hours in the day – must always be looking to maximise the productivity of the resources at hand.

Staff need to be connected and coordinated at all times, allowing them to collaborate and communicate effectively. And on that note…
Mobility
To achieve that, business should look to certain technologies to achieve greater mobility day to day. With studies indicating a potential 16% productivity boost for organisations with a Bring Your Own Device (BYOD) policy, there's no denying that a mobile-oriented business is one that allows staff to become more flexible, agile and responsive to challenges and opportunities.
Quality
Last but not least, there's an old saying in business; the cheapest option may sometimes prove to be the most expensive (and let's face it, it probably rings true across all walks of life). Cut too many costs and you may pay for it in the long run with low-quality equipment.
It's not to say that SMBs always have to spend big if they want to see growth; rather, business should always know where it's sensible to cut corners and where it's not. Essential business equipment that's used every day is most certainly in the latter category.
At Lexmark, we realise just how invaluable these ingredients are to your business; not only should they be reflected in your day-to-day operations, they must also be apparent in the equipment you use.
That's why we've introduced our new generation of monochrome products, designed especially for the rapidly growing SMB market and its unique needs.