Partner
5 Questions with Box
In the latest in our series of interviews with Lexmark partners, we speak to James Harrigan, Product Manager at Box, a leading retailer of IT and technology products to understand how the company works with Lexmark, and the impact the pandemic has had on Box's customer base.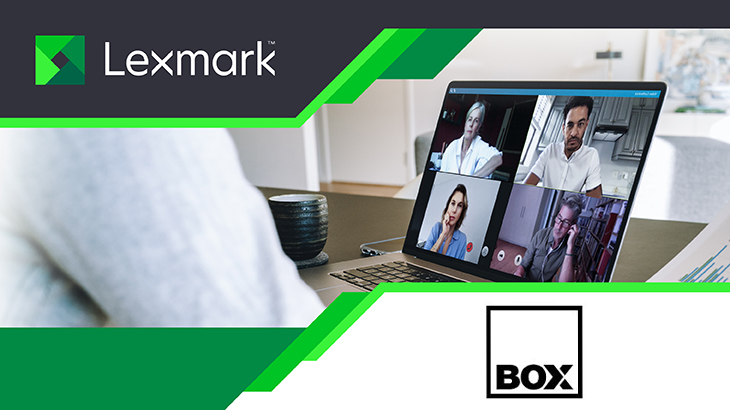 TAGS: Lexmark Print Management, Partner
1. What part of Lexmark's partner programme do you find the most helpful to your business and why?
The Lexmark partner programme provides essential support to our business. A dedicated account manager helps us to answer any questions – a service that has been particularly helpful during the current climate, enabling us to keep abreast of the current situation on supplies, parts and customer demands. The programme has also provided essential support to our marketing teams, helping us to grow our business and Lexmark's.
2. How has Covid-19 forced you to change how you support customers?
Covid-19 has been unprecedented for our industry. Organisations have transferred staff from large offices to home offices, and we've also seen an increased uptake for smaller devices and consumables on a large scale. This has placed increased pressure on us as a business to constantly ensure stock levels are regularly replenished to satisfy increased demand. Alongside that, we've also worked tirelessly, with Lexmark support to adapt our business to successfully support customers from home, ensuring the experience remains at the same high standard.
3. What is the most important thing that manufacturers can do to help support your business through the pandemic?
The last few months have been challenging for manufacturers as demand has changed. By working closely with our colleagues at Lexmark we've been able to ensure stock levels remained constant across the range, and competitive pricing with essential extras such as four-year warranties for SMBs has meant we can sell the Lexmark brand to our customers with great confidence.
4. How do you see the print industry changing five years from now?
This is a tricky question in the current climate. The business case for printers remains clear, but we have seen a behaviour change in our customers. They are rightly becoming more knowledgeable about the products they are buying and the impact they will have on business productivity and efficiency. As a result of this trend I expect to see growing demand for devices that offer all-inclusive high-capacity options.
5. What are the best things about working with Lexmark?
During my time at Box I've thoroughly enjoyed working with Lexmark and I am very proud of the successes that we have achieved together. We enjoy a very positive relationship with our account manager Penny, with whom we've been able to grow Box's role as an essential Lexmark partner. I look forward to many more years working together.
For more information about Box, you can visit their website here.
Follow Box on Twitter, Facebook, and LinkedIn.
Celebrating over 24 years in tech, our team of experts are always on hand to give advice and help you find the best deals. With over 1 million customers and 98% that would buy again, you can have the confidence in our expert knowledge and efficient service every step of the way.
We sell all the latest and greatest tech on our online store. From TV's, laptops and custom-built PC's, to 3D printers, gaming monitors and mobile phones.
So, whether you want to upgrade to a new 4K Ultra HD TV, say cheese with an LG Pocket Photo Snap, go from black and white to colour with an all in one inkjet printer or take your game to the next level with a Gaming PC or Gaming Laptop, at Box we've got it covered.