Partner
5 Questions with ASL
In the second of our series of interviews, we speak to Nigel Allen, Marketing Director of ASL Group to understand his view of print industry challenges and opportunities.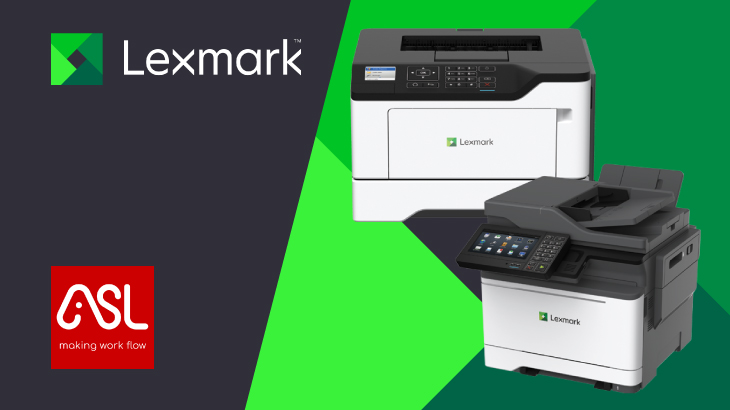 TAGS: Lexmark Print Management, Partner
1. What are the biggest challenges your customers are facing at the moment, and how do you help them manage these?

While it can be a really overused phrase, ultimately our customers are looking for digital transformation consultancy and support. When working with our customers, we focus on three things:
Improving efficiency
Improving revenue
Increasing profit
Digital transformation helps us to improve efficiency and revenue, which in turn helps to increase profit if implemented correctly. ASL's professional services team lead on this approach which, when combined with our strong environmental message supported by Lexmark, enables us to move away from the standard price led discussion.
2. How important is it to work with a partner that supports your growth goals?
Without a partner that supports our growth goals like Lexmark, we'd just move in different directions resulting in inefficiencies and challenges.
3. How important is sustainability to your customers and how does Lexmark support you with this?
Sustainability has been on the global agenda for many years but in line with the increased focus we've seen more recently, businesses are putting it at the top of their buying criteria. Lexmark's strong approach is a real asset for us and reinforces ASL's stance in this area.
4. How do you see the print industry changing five years from now?
The changes we'll see in the industry in the next five years are ultimately too hard to predict. If I did it five years ago, I would have been wrong! The trends of moving to higher volume printing and automating the workflow will continue.
5. What are the best things about working with Lexmark?
The team is always approachable and willing to assist the business in meeting our goals. Their product range is well established and the integration with the key solutions packages is excellent and very user friendly.
For more information about ASL Group, you can visit their website here.
Follow ASL Group on LinkedIn here, Twitter here and Facebook here.
ASL is one of the largest managed service suppliers in the UK, providing Print, Comms & IT solutions.