Thought Leadership
When technology drives business, make sure transformation is the destination
| By Andy Kopp, Director of Transformation Products for Lexmark
With focus, you can avoid the 'science fair' approach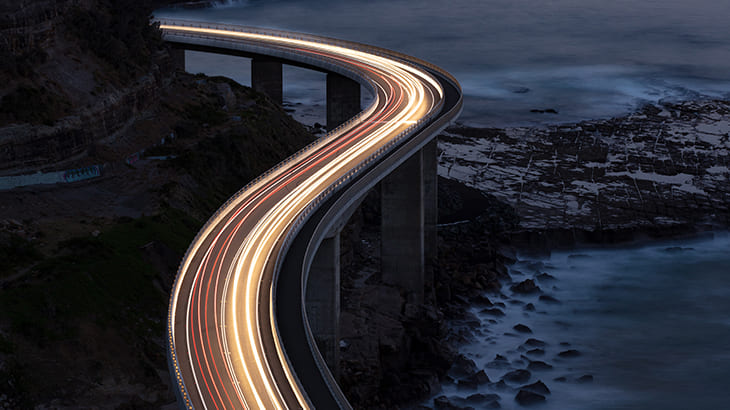 TAGS: Thought Leadership, Digital Thread
Technology is a force leaving an increasingly large footprint on our lives, both at home and at work. In the past, change came slowly, with standard-setting advancements requiring decades. But today, technology comes at an ever-increasing speed, disrupting our way of doing things at a breakneck pace. That said, even with the incredible advancement of technology and innovation I've experienced during my career, there are only two times when I have seen technology drive business, versus the other way around.
The first was the rise of the Internet, a now ubiquitous technology that has come to define much of how we live our lives and do our work. The second has been the more recent emergence of disruptive technologies spanning the things, insights and actions of our ecosystems — such as the Internet of Things (IoT), advanced analytics and intelligent automation. In both instances, organisations have found themselves in an unusual position: having to embrace a technology that has not necessarily been driven by a specific business need. Rather, the technology became the business need. Organisations sensed that they must embrace these technologies or become the proverbial boiled frog.
We've had enough time to say that with the Internet, our intuition was correct. As for those other disruptive technologies? Their history is still being written — but I think the same will hold true: We must embrace these disruptive technologies or risk obsolescence.
So once again, businesses find themselves in an unusual position. If there is no specific use case, where and how are they to apply these technologies? This has led to what I call the "science fair" approach: a bunch of different teams running a bunch of different exploratory projects (proofs of concept, proofs of value), experimenting with technologies to see whether anything interesting emerges. Aside from expending time and energy, there's nothing inherently wrong with this exercise. But it leaves the last mile unfulfilled — operationalisation and monetisation. A lot of solid, interesting work and many excellent concepts are buried in the skunkworks graveyard.
Lexmark addresses this "hammer looking for a nail" paradigm by focusing our service offerings on the specific transformational use cases that we experience in our own business. In doing so, we not only look inward to our own industry, but outwards at the common patterns any manufacturer faces as it considers new business models influenced by the growing as-a-service economy.
As the as-a-service economy has become more widespread, the marketplace is realising that people don't want to own things. We want to pay for what we need, when we need it, and for only as long as we need it. This so-called servitisation represents an entirely new business model from the traditional "plan, source, make, deliver" value chain that has been manufacturers' lifeblood for generations. The new as-a-service model requires manufactures to do two things: 1) connect their products and 2) operationalise and monetise the services rendered by their products.
Servitisation will sometimes seem readily apparent, but in many cases, it will require creativity and an outside-in perspective. Many of the most prevalent servitisation case studies come from capital-intensive industries such as aircraft engine and turbine manufacturers. Case studies for offerings like "medical imaging device as a service" or "medical testing device as a service" seem self-evident. Examples like Deere's "yield as a service" took a certain genius to even conceptualise.
Think about your industry. Can high-end mattress manufacturers offer some kind of "sleep as a service"? Can banking kiosk manufacturers offer a "teller as a service"? Motor manufacturers "torque as a service"? Pump manufacturers "volume as a service"? You get the gist. Some of this thought exercise might have devolved into something that feels farcical, but rest assured, competitors in your industry are considering how to market their products as a service. You don't want to be left behind.
Lexmark's vision for transformation as a service sits at the convergence of these market forces. It is driven by the premise that adapting an as-a-service business model will inherently require an organisation to undertake a digital transformation. That's what we've experienced ourselves in our own transformation as we moved from a manufacturer of products to a company that delivers outcomes. What we know is that you can't skip levels of maturity on this journey. There are critical lessons at every step. However, you can increase the rate of learning to move faster.
Our vision is to help other organisations move through their maturity curve much more quickly by leveraging the experience and technologies we've developed as an early entrant in the IoT product-as-a-service space. Through this work, we've solidified tools, standards, methods and governance models that can springboard other manufacturers to business transformation success.
Are you ready to accelerate your move towards a new way of bringing products to market?
Andy Kopp is Lexmark's director of transformation products. His career began with nearly 20 years of manufacturing engineering, operations management, IT and operational technology roles at McDonnell Douglas (pre-Boeing), Ford, Eaton and Lexmark. He then started a process consulting practice with Atos that evolved into its digital practice for systems integration in North America. In 2018, Kopp returned to Lexmark for the role he has prepared for his entire career, leading a convergence of Lexmark's enterprise architecture and digital transformation practices.