Thought Leadership
Lexmark at 30: Securing corporate longevity
Corporate longevity is on the decline. Of the world's biggest companies today, the average age is less than 25 years.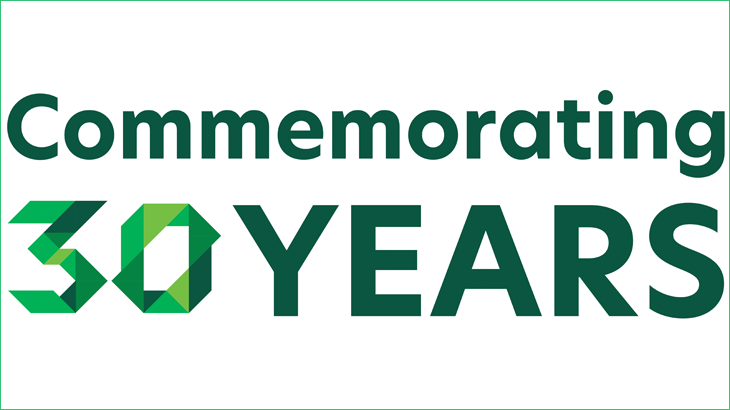 TAGS: Thought Leadership
While growth remains the biggest priority for CEOs, according to Gartner's 2020 CEO and Senior Executive Survey, it is becoming harder to achieve. Technology buyers base decisions on a far greater number of proof points than ever before. In today's world, to appeal to the modern buyer technology doesn't need to just do its job, it must be secure, and the manufacturing process must be sustainable. For hardware located in a shared workplace, we can add easy to clean as another key attribute buyers will likely start to look for in the post-pandemic world.
This year, Lexmark is commemorating 30 years of success. On March 27th 1991, Lexmark Inc., was formed as a spinoff of IBM's printer, typewriter and keyboard operations. Thirty years later, we are a recognized global imaging technology leader serving customers in 170 countries.  
We attribute Lexmark's longevity to our customer focus. Very early in our history, Lexmark's vision was established as "Customers for Life." Nearly 30 years later, that commitment to customers is part of our DNA and reflected in our current vision statement, "We help customers make a lasting impression on their world."
This commitment is why Lexmark puts sustainable product development and design at the heart of everything we do – alongside providing industry leading solutions to our customers that are accessible, durable, and secure as standard.
Our focus on the customer permeates every aspect of the company. In fact, the highest honor a Lexmark employee can earn is the coveted "Lasting Impression" award, given annually to employees who have gone above and beyond to make a positive impact on our customers. It's also why so many of our staff have been with the company since the early days.
At Lexmark, we are proud of being both a great place to work, and a great company to work with for our partners and customers. 30 years is an achievement we want to celebrate.
In honour of our 30th year we are launching a series of blog posts in which we'll share some of the ways our customer focus has contributed to our longevity, examining stories in accessibility, durability, digital transformation, security, sustainability, IoT and industry expertise.
Corporate longevity is hard to come by, and this series will offer an indication of how our commitment to growth and collaboration between our partners and customers has ensured Lexmark has continued to be a print industry leader for the last 30 years, and how we plan to remain a leader for the next 30 years as well.
Follow us on Twitter and LinkedIn to see more regular updates on our celebrations and to be the first to see when our new blogs are published.