---

Speed document processes across the supply chain
Lexmark's Supply Chain Document Optimization solutions for manufacturing can streamline your processes, help you gain visibility, consolidate your devices, raise productivity, lower your costs and improve compliance.
---
Your entire supply chain optimized
Produce and capture at point of transaction
Instantly share order info with customers
Replace expensive multipart forms
Replace dot matrix/thermal with laser devices
Improve workflow with intelligent document routing
Save more, store less with forms printed on-demand
Leverage electronic forms for instant visibility
Eliminate delays from manual document searches
Drive productivity and improve compliance
---
---
Get control of supply chain documents
Streamline shipping and receiving processes and minimize production downtime, Supply Chain Document Optimization delivers powerful features that add value to every step of manufacturing.
Increase user adoption with a familiar touchscreen interface that supports remote capture across your entire enterprise.  Then, advanced routing and data collection means data is available instantly, searchable and integrates seamlessly with your existing systems.
Lexmark's unique ability to handle complex media means that packing lists, shipping labels, continuous feed media, vinyl labels or cardstock print without issue.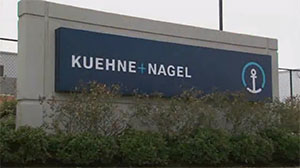 VIDEO
[MP4 5:08]
Kuehne + Nagel talks about their success with Lexmark Supply Chain Document Optimization and MPS.

Related Lexmark solutions
Do your logistics tell the whole story?
Achieving next-level logistics through digital transformation.