Lexmark Document Portal v3.3
Lexmark Document Portal eliminates the need to store hard copy documents by allowing close and easy access to the most current PDF documents.
Features
Lexmark Document Portal allows quick and easy access to documents from a Lexmark touch-screen MFP or from a PC's web browser.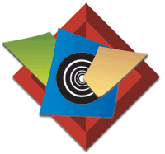 Access via easy-to-use touch-screen interface on the Lexmark MFPs; or access via a Microsoft Windows based web browser
Compatibility with most PDF based documents
Documents can be printed, auto-filled or sent to Lexmark's Document Distributor for advanced document routing or archive.
Document preview for verification before printing.
Easy to use administrative tool can setup document categories; set default finishing capabilities; control access to sensitive documents or printing in color; and manage documents, MFPs and their usage, and PDF enabled printers.
Uses forms designed with Lexmark Forms Composer
Full integration with Lexmark Document Distributor v3.3 for document routing and other advanced functions
Lexmark Document Portal v3.3 Compatibility
Virtually any document that has been converted to PDF 1.3 format; Most PostScript enabled, ImageQuick enabled, PDF-ready Lexmark printers; and Lexmark Touch-screen MFPs.
Lexmark Networked MFP and Printer Compatibility
MFP Options: Lexmark X7500, 5500 and X4500*, Lexmark 3100 and 3200*
Lexmark Printers and MFPs: Lexmark PostScript, PDF-ready or ImageQuick enabled printers and MFPs*
*Firmware revision update may be required. Contact the Lexmark Customer Support Center for more information.
Specs
For LDSS Document Portal Server:
Microsoft Windows 2000 Professional (SP4)
Microsoft Windows 2000 Server (SP4)
Microsoft Windows Server 2003 Standard Edition
For LDSS Document Portal/Solutions Desktop Admin or Desktop Client:
Microsoft Windows 2000 Professional(SP4) with Internet Explorer 6.0 (SP1)
Microsoft Windows 2000 Server (SP4) with Internet Explorer 6.0 (SP1, SP2)
Microsoft Windows ME with Internet Explorer 5.5 (SP2)
Microsoft Windows 98 SE with Internet Explorer 6.0 (SP1)
Microsoft Windows XP Professional (SP1, SP2) with Internet Explorer 6.0 (SP1)