Retail
Content, Content, Content: navigating the digital and physical worlds of retail signage
| By David Jenkins, Director of Sales for Lexmark's Retail Signage Solutions. First published by A1 Retail
Digital is often portrayed as the solution to brick and mortar retail's troubles and many are investing heavily in it.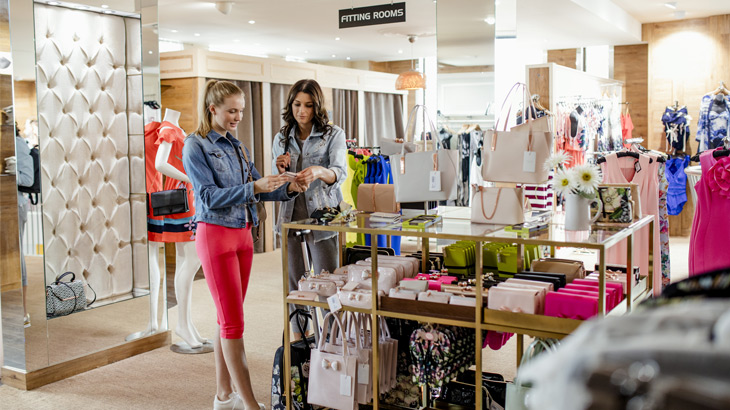 TAGS: Retail
Earlier this year, fashion retailer Zara launched what it described as the digital store of the future in its Stratford flagship, complete with a dedicated online section and with digital signage across much of the shop. However, is it truly what all retailers should be aspiring to and is it achievable across the board?
The challenge digital signage presents to retailers is cost and the extent to which it is going to increase footfall or purchases, and consequently sales. Ultimately, the retailers that are most likely to succeed in today's challenging market are those that deliver content in the most suitable format for their customers, whether that is via digital or printed signs and labels.
One of the greatest strengths the internet offers customers is a broad array of product information. When you view a product on Amazon for example, you have access to a detailed specification and product reviews as standard. Consequently, to compete with Amazon, physical retailers must look at the product information they are displaying in-store and question whether it is adding value to the customer journey. Content that makes purchase decisions fast and informed, whether that is via printed displays or digital screens, should be the priority.
One retailer doing this particularly well is Holland & Barrett1. The international health retailer invested in a solution allowing it to print centrally generated store-specific shelf signs. The tool means in-store teams can print content that has been automatically created centrally based on their stock and range data and made available across the store network. If required such tools can be used to create content for digital signs that match existing printed signs or local promotions.
One benefit of a centrally automated approach is that retailers need not worry about content generation should they wish to adopt a mixture of ESL (electronic shelf labels), digital screens and printed signs as the content all comes from the same source. Digital is billed as the future, but what is so fascinating is the retailers seeing the greatest growth are choosing to take a simple approach to store signage. Aldi and Lidl for example have very basic communications in-store (and next to no digital), but their content works for their customers as they expect to buy based on value. However, as the discounters embrace trends such as sustainability, and diversify their offerings to compete with one another, embracing new ranges such as gluten free; there will be a shift in the quality of the communication at the shelf edge and whether this is digital, print or both, content will be key.
In short, make your retail signage speak for itself by focusing on perfecting the quality of your content and how it is reaching your desired audience.