Thought Leadership
Why now for IoT?
| By Vishal Gupta, Chief Information and Technology Officer, Lexmark
Accelerated transformation leads to new use cases in technology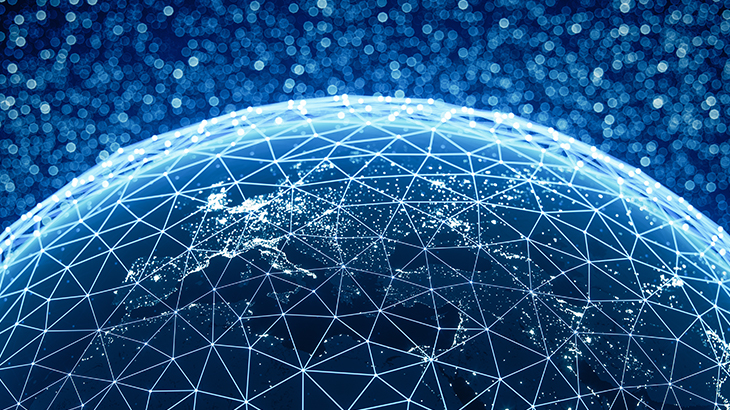 TAGS: Internet of Things , Artificial Intelligence, Thought Leadership
Companies around the globe underwent enormous transformations to adapt to the COVID-19 pandemic. One result has been the rapid adoption of emerging technologies, including cloud computing, edge computing, resilient connectivity, 5G, and new use cases for artificial intelligence and machine learning (AI/ML).

Often, these technologies and others were deployed to ease the transition to remote work, but that isn't the only way to get value from these transformative tools. They also have great value for increasing efficiency and ensuring sustainable resiliency. More importantly, these technologies provide organizations with the foundation to turn their Internet of Things (IoT) initiatives into reality.

In my conversations with customers, I hear time and again that organizations are seeking a technology partner who can truly deliver business outcomes – not just connect a bunch of devices to create more mountains of data. Enormous amounts of data are already available, and companies struggle to overcome data siloes, which leads to an incomplete view of their business environment.
Now is the time for IoT
IoT holds so much promise – but it also exponentially multiplies the amount of data at your fingertips. The good news is that today's technologies finally enable us to fully maximize the benefits of IoT. Cloud computing allows us to more easily digitally connect, store and extract actionable data from devices; 5G and other connecting innovations like LoraWan provides the bandwidth and low latency needed to share data from devices at the edge in near real-time; and AI and ML allows us to more readily analyze data and enable intelligent decisions.
Businesses have more opportunity than ever before to leverage IoT and data analytics to address operational inefficiency at scale, reduce costs and create new areas of growth and revenue.
But to achieve these desired business outcomes, organizations need the appropriate data insights and the ability to act on them. And most organizations need a trusted partner to help them.
A first step is to bridge data from IoT devices with data from core business systems, such as enterprise resource planning (ERP), customer relationship management (CRM) and product lifecycle management (PLM). Once that vital connection is accomplished, organizations need help ingesting, harmonizing, analyzing, visualizing and operationalizing all this data.
Only then can organizations unleash the power of IoT to innovate faster, solve problems faster, find cost-saving opportunities faster and more.
Why trust Lexmark for IoT?
Customers need a proven IoT experience that can deliver their objectives, not an experiment. They need solutions that scale, and they need real business outcomes. Lexmark can give them that.
Lexmark embraced the Internet of Things long before it was a "thing" – equipping our printing and imaging devices more than two decades ago with sensors that monitor hundreds of data points about performance, usage and alerts. But we didn't just build IoT devices – we developed a global IoT system that connects and manages more than 1 million printers around the world, processing terabytes of data per week. Lexmark provides managed services for some of the world's largest and most complex organizations.
We also engineered processes to harmonize and operationalize our data, which enabled us to improve operations and scale our printing business. As our own first customer, we're confident we have the expertise to help others through whatever unique challenges their digital transformation journeys may present. After all, we've been in their shoes.
An outcome-driven IoT solution
Based on the vast learnings of the IoT solution that we built to run our managed print services, the Lexmark Optra IoT Platform helps our fellow makers of connected devices operationalize their data and simplify their processes.
With the Optra IoT Platform, manufacturers can:
Seamlessly combine the data from their connected devices with data from their core business systems to provide a holistic view of operations.
Quickly develop actionable insights from the data, leveraging AI and ML models, reporting dashboards and business process templates available with the platform.
Navigate their IoT journey with a team of trusted consultants, who will help identify opportunities and maximize operational efficiency.
While we realize there are a lot of players in the IoT space, we know there aren't a lot of proven partners. With larger IoT providers, you'll often receive the software building blocks and a note reading, "Good luck, assembly is required!" At Lexmark, we don't drop a solution in a customer's lap and then walk away.
Lexmark is a true partner, helping customers chart their own business transformation with our unique software solution and the deep industry guidance of our expert consulting services. Through this approach, Lexmark is reinventing how manufacturers leverage IoT to transform business.
Vishal Gupta is senior vice president and chief information and technology officer for Lexmark International. He leads global information technology, software development, data science and corporate strategy in a unified Connected Technology team responsible for making connections — between customers, employees, products and strategy. Gupta joined Lexmark as CITO in February 2021 after holding senior technology leadership roles with Symantec Corporation, Silent Circle LLC, and Cisco Systems. He holds a bachelor's degree in electrical and electronics engineering from the Birla Institute of Technology and Science in Pilani, India, a master's degree in computer engineering from Dartmouth College, and an MBA from The Wharton School at the University of Pennsylvania.