---

Fight cheques fraud schemes. Drive new revenue into the branch.
The cost of cheques fraud can run into the billions of dollars each year. One particularly vulnerable area is the printing and issuance of checks on preprinted check stock that's subject to pilfering and manipulation. It also creates burdensome storing, handling, and management issues.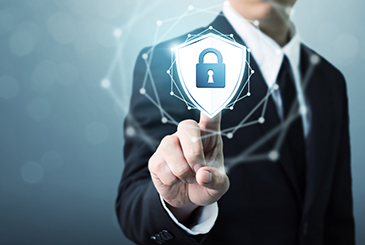 ---
Benefits
Seamless integration: Increase integration efficiency since this solution works with your existing systems and applications
Hardware security features: Ensure secure printing with password protection, paper tray lock, MICR toner detection and audit trail
Supplementary enhancements: Implement additional fee opportunities and capabilities, such as customised starter checks, for increased benefits
---
---
Reduce your bank's exposure to both internal and external check fraud
With Source Technologies Secure Printing solutions, you can greatly reduce your exposure to check fraud by automating, accelerating and securing your check issuance process. Secure MICR check printing, prevents a wide variety of check fraud schemes by securely printing checks on blank check stock using Lexmark's core engine hardware and Source Technologies' secure check printing expertise—thus eliminating the risk and expense of preprinted check stock.
Multiple layers of security—including secure numeric fonts and unique software solutions—allow your organisation to gain greater insight and management of its entire payment disbursement process. Positive pay files, bi-directional print confirmation, signature authorisation, and audit trail reporting are additional features of the fraud preventative suite of solutions.
Reduce check issuance expense and increase branch revenue
Bank personnel can print checks on demand and execute voids on the fly reducing customer wait time. With blank check stock banks can print starter checks eliminating the cost, management and oversight burden of starter check kits. Additionally, the bank could eliminate all counter checks by charging a fee for "personalised" on-demand counter checks creating a new revenue stream and eliminating back-office expenses associated with processing of pre-printed counter items.
VIDEO
[MP4 02:30]
Save up to 80 percent on internal processes and paper costs, reduce the potential for check fraud and eliminate time-consuming manual reconciliation.

Related Lexmark solutions