Partner
Optimising print infrastructure for the evolving healthcare landscape
| By By Seth Johnson, Healthcare Industry Consultant at Lexmark
Healthcare facilities are becoming increasingly dependent on information technology to digitise patient care processes.
TAGS: Partner
Healthcare facilities are becoming increasingly dependent on information technology to digitise patient care processes. This dependence on IT infrastructure rapidly accelerated throughout the COVID-19 pandemic, making digital transformation essential for healthcare organisations. Many overseas hospitals and healthcare systems were overwhelmed at times during the COVID-19 pandemic, putting substantial constraints on space, supplies and staff.
Now, hospitals are looking to digitise health records and invest in cloud-based platforms to help enable productivity and avoid disruption to clinical workflows. With the digitisation process top of mind for healthcare facilities, print is often not considered to be a high priority. However, as the healthcare industry continues to change its environment to support what's coming next, a key opportunity for channel partners is to ease the print burden amongst their healthcare customers and integrate the right solutions to minimise the time spent on manual print management.
So, here are three print benefits your healthcare customers can take advantage of in their digital transformation journeys to help them build business continuity plans.
Simplification of end-user management
Healthcare companies want to do business with people that understand the complexities of the industry. Lexmark understands this as we manage over a billion pages annually in healthcare alone across over three thousand hospitals globally. We help in the simplification of print management because we understand disruptions inside a clinical environment are difficult, even under normal circumstances.
Our printers are especially serviceable for technicians to be able to go in and not have to pull a device out of a cabinet or inside of a tight nursing area to open the back panel of a printer. Instead, we've focused on designing the front panel to offer as much of that service ability for technicians to get in and get out without causing disruptions. These true hospital grade devices have been made to simplify support operations with insights and technology that make print and document management easier than ever.
Servicing print security
During the transformation from paper records to electronic documents, security remains top of mind for healthcare providers looking after patient information. Today's risks require attention to endpoint devices on the network, which is especially important for healthcare organisations.
For optimal protection, Lexmark has adopted a Secure by Design – systematic approach to document and device security. The software used to support printers and MFPs must be developed to the highest of industry standards when it comes to the protection of sensitive information. As we've embedded IoT capability into our devices, this enables a truly predictive service to allow us to act before a device fails to keep healthcare fleet running smoothly and mitigate any major security risks
Maximisation of patient care processes
As computers have become embedded in clinical workflow processes, any disruptions to the computer system have severe consequences to patient safety, expenditure, hospital operations, and clinical staff. During downtime, lack of information access and control can impede on clinician productivity and keep them from providing quality care. Manually updating critical documents is slow, inefficient, and often lacks accuracy and security. Therefore, we've sought out to improve clinical efficiency with devices engineered to last and tools that help minimise downtime.
Our Downtime Assistant solution enables healthcare providers to automate updates and store information directly on Lexmark MFPs for downtime availability that's fast, accurate and secure. The most current reports, forms and procedures are automatically fed to the device from central sources, so that staff have access to the most up-to-date information. As a result, this helps to increase and simplify access for fewer errors and greater continuity of care.
Instead of forcing a one-size-fits-all solution into healthcare environments, our technology is made to design a solution customised for each customer's unique requirements to ultimately optimise their print infrastructure, improve device management, and maximise business processes.
2. Scalability and agility
Moving print infrastructure to the cloud also provides organisations with greater flexibility, scalability and redundancy. As businesses are continuing to rapidly change and adapt over time, cloud print management services use proven, high-performance cloud technology to seamlessly scale up or down to continually meet unique business requirements. Adopting a truly cloud native solution means that adding, deleting or changing print devices or users can be achieved quickly and simply in just a few clicks.
This technology allows businesses to simultaneously shrink their print infrastructure and rely completely on technology to manage print jobs and resources more effectively. By automating both print infrastructure and resource management via predictive analytics, IoT and Artificial Intelligence capabilities, and cloud print services, help organisations cut costs and drive speed and accuracy into the management of the print environment.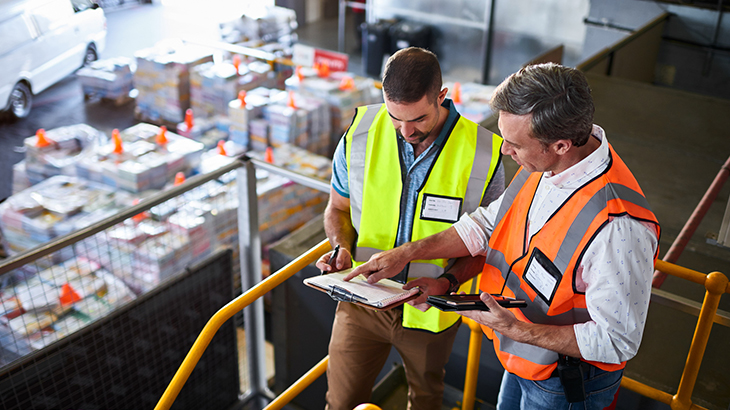 3. Future proofed technology and security
Like all technology, if not managed appropriately, print infrastructure can represent a vulnerability to your IT network's security. At Lexmark, we see customers investing heavily to protect their IT networks, data and applications, but often print can be an afterthought. Moving your print infrastructure to the cloud means your print vendor can help you with the heavy lifting here. IT teams are freed from the burden of keeping numerous print servers up to date and secured with the latest features and security patches automatically deployed across locations. Users are required to authenticate to access device features, providing tracking and accountability.
Lexmark's approach to security goes beyond just the product, extending to firmware and the way in which the hardware, firmware, software and management tools are designed and built. Lexmark's recent recognition from Quocirca as a global print security leader acknowledges the robustness of Lexmark's "Secure by Design" approach to full spectrum security.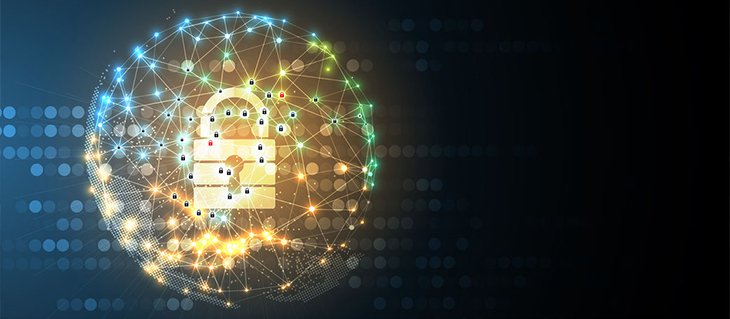 In summary, the pandemic has clearly shown us the potential and importance of using technology-led solutions to drive business continuity. Organisations are looking to achieve greater digital resiliency and agility to meet their rapidly changing circumstances and migrating print infrastructure to the cloud is a relatively easy move to make. By leveraging the cloud to future proof your organisation, your print vendor can also help you with some of the heavy lifting on print security. Together, this will drive cost savings by eliminating unproductive infrastructure and release the burden on your IT team to focus on other critical digital transformation initiatives.