Lexmark Embedded Solutions
Flexible printing for users and effortless control for IT
---

Intelligently streamline your business workflows
When you pair award-winning Lexmark devices and innovative capture solutions software, the combination is powerful. You will unleash greater efficiency and productivity, accelerate paper and energy savings, and reap the benefits of streamlined business workflows. Lexmark's capture technology intelligently collects and routes your documents and data—extracting, organising and sharing information with the people, systems and business processes that need it most.
---
Enhance information capture for all users
Effortlessly customise screen displays with your images
Provide precise control of advanced imaging capabilities
Send faxes directly from the device through the IP network
Easily route captured data to a predefined personal or public shared network folder
Eliminate the need to use a separate capture server to drive imaging functions
Build intelligently adapted workflow solutions simply and cost-effectively
---
Basic to advanced capture capabilities
The Lexmark Scan Centre enables you to review, enhance and index images, then route to multiple destinations using an intuitive, touchscreen interface. You can quickly create high-quality images and confirm their delivery with thumbnails—all without using a computer desktop.
For more advanced capture capabilities, you have more precise control over file naming and imaging, as well as support for more scan destinations. You scan a paper document once, quickly optimise the digital image quality, and then simultaneously route the file to multiple destinations using a single, user-friendly intuitive interface.
Automate paper-based processes
Processing paper-based information is a challenge, especially when those processes need to span multiple locations and involve a number of different employees. Lexmark embedded solutions enable you to scan and digitise paper applications and documents from the point of origin for anytime, anywhere retrieval and access of information.
As a result, processing paperwork is easier, with fewer manual steps and less searching for the right information. This streamlined process automation easily transforms captured information into usable data.
Drive efficiency and savings
Print-on-demand solutions allow you to print forms only when they are needed, preventing the unnecessary use of pre-printed forms. Now documents are available dynamically, and you can select in real time only those that need to be printed.
These solutions eliminate manual tasks to reduce redundancies, help make your job easier and improve customer service. By leveraging the Lexmark device platform in business offices to easily manage documents, you will drive greater efficiency and speed and reduce the cost of document processing.
Quickly create searchable files and editable content
The Lexmark AccuRead OCR solution allows you to create searchable or editable files right at the device. This solution extends the list of selectable file formats in Lexmark's most popular embedded solutions to include Searchable PDF, RTF, DOCX and TXT file types.
Build customised solutions and embedded apps
Lexmark Solution Composer can increase your company's efficiency by providing you with a simple, cost-effective way to build intelligently adapted workflow solutions in minutes—even if you don't know anything about programming.
Explore our smart device-based tools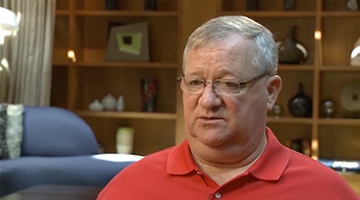 VIDEO
[MP4 04:58]
Gwinnett Medical Centre gained full automation of its medical orders through business workflows.

Related Lexmark solutions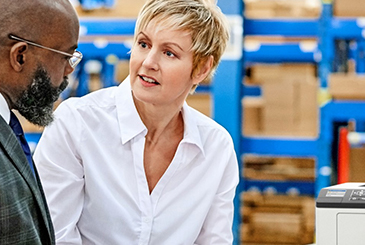 Secure by Design
Security is built into every Lexmark product and covers a full spectrum of security capabilities.
Print Solutions
Improve your organisation's efficiency and reduce unnecessary printing.
Managed Print Services
Enable your vision for print simplicity, security, savings and sustainability.
Lexmark named security leader
"Lexmark's holistic approach allows it to provide systematic security for the device, the fleet" and the infrastructure, IDC says.