Managed Print Services (MPS)
3 ways that moving print infrastructure to the cloud helps your business achieve greater digital resiliency
| By By Stephen Bell, Regional Director, Lexmark ANZ
Moving your print infrastructure to the cloud is a simple and effective way to boost your digital resiliency.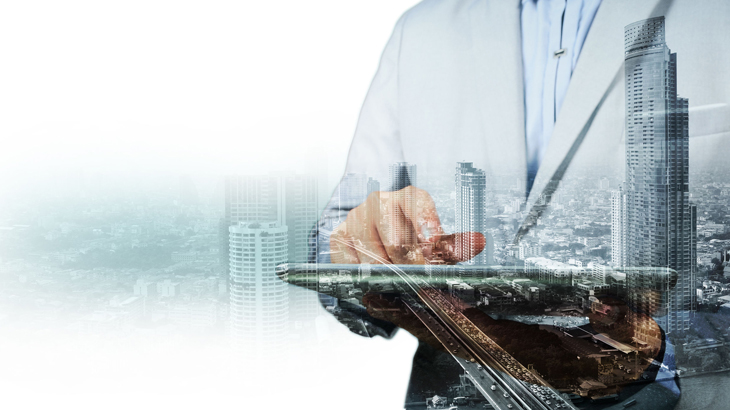 TAGS: Managed Print Services (MPS)
Even prior to the global pandemic, cloud-based tools were surging in popularity. However, the short-term shock raised by the pandemic meant that many businesses found themselves under prepared for the complete cloud-infrastructure migration required to drive business agility. As a result, IDC reported that 80% of Australian enterprises are looking to fast track their shift to cloud-centric infrastructure and applications by the end of 2021 to help drive greater digital resilience and business continuity outcomes.
However, IDC research from last year identified that print is often one of the last things businesses consider when designing a digital transformation program. While IT managers grapple with a raft of complexities around migrating multiple applications to the cloud, many business processes still have a reliance on print. Moving your print infrastructure to the cloud is a simple and effective enabler of achieving greater digital resiliency, in 3 key ways.
1. Eliminate print infrastructure management with minimal end-user impact
While we know many organisations are actively looking for ways to eliminate the burden of managing IT infrastructure, they can feel stuck when it comes to print. However, print servers are a prime candidate to move to the cloud with new, innovative cloud print management capabilities. According to IDC, organisations are looking to reduce their print costs by more than 40 per cent in the next two years. If your organisation consumes printing in multiple locations, chances are you'll be managing a large number of print servers with complex device, user and queue management designs in place. Migrating your print infrastructure to the cloud helps IT teams eliminate burdensome server provisioning and maintenance, and it streamlines user and device management through remote tools and helps manage costs. Even for Lexmark, by shifting our own print infrastructure to the cloud, we achieved savings of US$650,000 annually by removing more than 110 print servers from our IT infrastructure.
A year into the pandemic where IT resources are stretched thin and employees are becoming increasingly change-weary, shifting your print infrastructure to the cloud is a simple and effective way of releasing the IT burden of print management, having little if any impact on your end users.
2. Scalability and agility
Moving print infrastructure to the cloud also provides organisations with greater flexibility, scalability and redundancy. As businesses are continuing to rapidly change and adapt over time, cloud print management services use proven, high-performance cloud technology to seamlessly scale up or down to continually meet unique business requirements. Adopting a truly cloud native solution means that adding, deleting or changing print devices or users can be achieved quickly and simply in just a few clicks.
This technology allows businesses to simultaneously shrink their print infrastructure and rely completely on technology to manage print jobs and resources more effectively. By automating both print infrastructure and resource management via predictive analytics, IoT and Artificial Intelligence capabilities, and cloud print services, help organisations cut costs and drive speed and accuracy into the management of the print environment.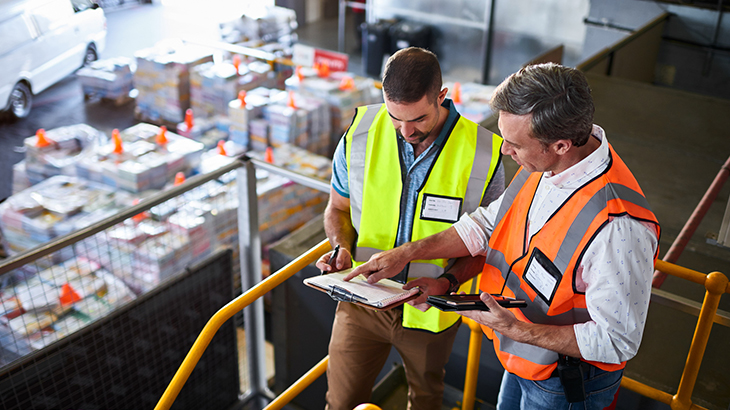 3. Future proofed technology and security
Like all technology, if not managed appropriately, print infrastructure can represent a vulnerability to your IT network's security. At Lexmark, we see customers investing heavily to protect their IT networks, data and applications, but often print can be an afterthought. Moving your print infrastructure to the cloud means your print vendor can help you with the heavy lifting here. IT teams are freed from the burden of keeping numerous print servers up to date and secured with the latest features and security patches automatically deployed across locations. Users are required to authenticate to access device features, providing tracking and accountability.
Lexmark's approach to security goes beyond just the product, extending to firmware and the way in which the hardware, firmware, software and management tools are designed and built. Lexmark's recent recognition from Quocirca as a global print security leader acknowledges the robustness of Lexmark's "Secure by Design" approach to full spectrum security.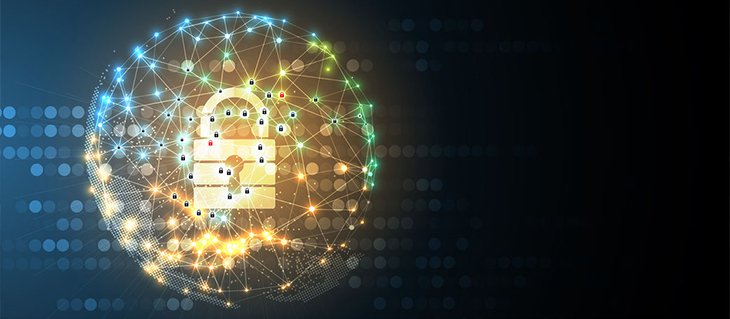 In summary, the pandemic has clearly shown us the potential and importance of using technology-led solutions to drive business continuity. Organisations are looking to achieve greater digital resiliency and agility to meet their rapidly changing circumstances and migrating print infrastructure to the cloud is a relatively easy move to make. By leveraging the cloud to future proof your organisation, your print vendor can also help you with some of the heavy lifting on print security. Together, this will drive cost savings by eliminating unproductive infrastructure and release the burden on your IT team to focus on other critical digital transformation initiatives.