Managed Print Services (MPS)
Five tips for sustainability success with managed print services
Managed print services (MPS) promotes efficiency by providing insight into output and giving businesses control over wasteful printing.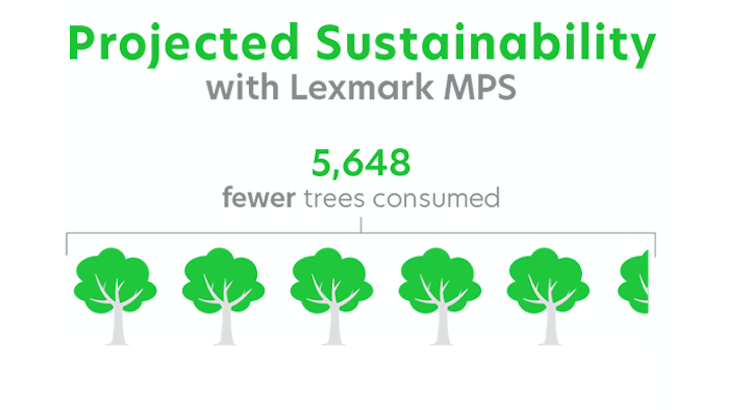 TAGS: Managed Print Services (MPS), Awards
You're likely aware of the cost savings and process improvements that MPS offers, but have you thought about how MPS can enhance your sustainability efforts?
Collect baseline measures on your fleet with an assessment before your MPS engagement begins.
Work with an MPS provider with a proven track record of helping their customers reduce the number of pages printed.
Engage your employees by sharing success metrics along the way.
Ensure your MPS partner is a leader in cartridge collection and recycling processes.
Celebrate your sustainability success and strive for even better results! Your employees will appreciate working for an organization that cares about our environment.
As an example, take a look at these projected sustainability benefits for a large healthcare organization:
Environmental impact estimates were made using the Environmental Paper Network Paper Calculator Version 3.2.1. For more information visit www.papercalculator.org. United States EPA and EIA reference data were also utilized.
Find out why Quocirca named Lexmark a leader in this independent analysis of the global enterprise MPS market.