Cloud Services
Five ways cloud-based fleet management can help Lexmark partners rise above
Cloud Fleet Management empowers partners to maintain the print infrastructure of their small and medium-size customers from one integrated tool.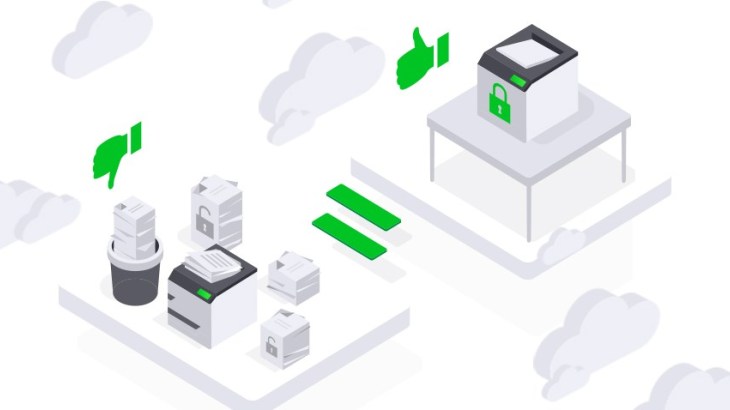 TAGS: Cloud Services, Technology, Partner
When it comes to maintaining strong relationships with your customers, you need to work with partners that can equip you to provide them with the latest in print technology. And in today's world of mobile interactions and digital communications, all trends are pointing toward one thing: the cloud.
Cloud technology is infiltrating business processes in all sorts of ways and print is no exception. Now, with Lexmark's all-new Cloud Fleet Management solution, you can give your customers next-level insight and simplicity, all while removing the burdens of a cumbersome management process.
Here are five ways cloud-based fleet management can help you rise above:
Effortless management…no travel required: Since customer infrastructure can be accessed and maintained from the cloud, you'll be able to perform regular upkeep remotely. Make firmware updates for increased security, and perform device configurations, all without being on-site. That means greater efficiency for you and an always-updated, smooth-running fleet for your customers.
Real-time insights for improved service: Say goodbye to hours and hours of emailing and calling customers to gather data on their page and usage counts. With cloud technology, you'll be able to see those numbers automatically, and leverage real-time, accurate reports for faster billing. It's insight that makes your job easier, enhances the customer experience and enables your staff to focus on more value-added activities.
"Know before you go" technology: Get proactive about how you prepare for service calls with data logs that empower you to know device issues exist before you ever even touch a printer. Cloud-generated reporting keeps you from having to do diagnostics in the field and ensures you have the right replacement parts and tools on hand, so you can get the job done faster.
More bang for your buck: Since cloud technology drives service time down, it drives your savings up. You'll spend less on fixing issues and dealing with security leaks, making it possible for you and your customer to get the most out of your investment.
This is only the beginning: The best news about cloud print technology? It's continuing to grow and evolve every day. As we look to the future, the sky really is the limit. From predictive analytics to more nuanced usage data and more detailed reporting, you can be sure that greater capabilities are in the works for you and your customers.
We know that, when it comes to securing and keeping the business of your customers, giving them best-in-class service and cutting-edge innovation is critical. That's why, at Lexmark, we're committed to providing our partners with the support and technology they need to meet customer demands without the hassle. Cloud Fleet Management is our newest offer that helps you do just that. You can learn more about Cloud Fleet Management here.