Retail
Lexmark signage solution delivers right message at the right time
Lift sales and cuts costs with great-looking and accurate in-store signage from the industry-leading solution.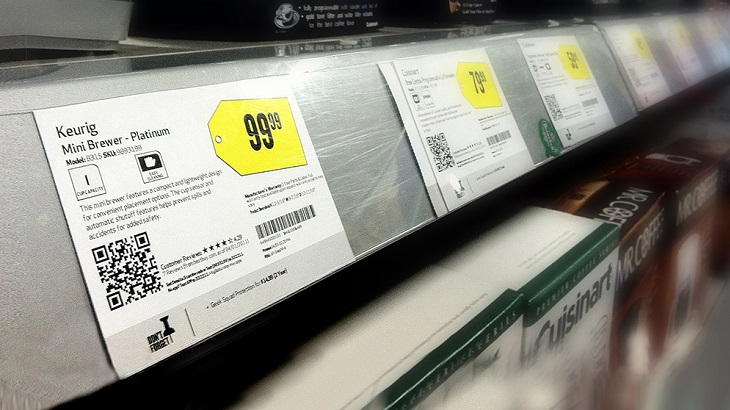 TAGS: Retail, Technology
Retailers understand that effective in-store signage can increase sales. But generating engaging and accurate in-store signage remains a challenge for retailers across the globe. Price changes, pricing integrity, localization, template management and waste are just a few of the issues retailers face.
Lexmark created our Print and Digital Signage solution to help retailers overcome this challenge by automating the in-store signage process.
The solution equips retailers to quickly and easily develop engaging, accurate and on-brand signage. We recently updated the solution with enhanced mobile capabilities so store associates can create, audit and print signage directly from the sales floor so they remain accessible to customers instead of standing over a printer in the back office.
A proven enterprise solution for printing and publishing shelf-edge signs, labels and tags used in retail stores, the Lexmark Publishing Platform evolved from AccessVia software. It uses one system to print paper signs from laser printers in the store, produce volumes of press-ready output for high-speed printing at a central location, and print electronic shelf labels, allowing brand consistency across all signs and reducing IT costs.
Find out how a North American grocer with 1,600 stores reduced costs while increasing signage accuracy and quality using the Lexmark Print and Digital Signage solution.
Lexmark solutions are found in 70,000 retail stores across the globe. You can learn more about Lexmark Retail solutions here and be sure to watch the video to hear from Lexmark industry director, John Linton, on how signage solutions are helping Lexmark customers in his Retail and Manufacturing Roundup.