Awards
Lexmark earns perfect score for LGBTQ workplace equality for 13th time
Lexmark has earned a perfect score for the 13th time on a high-profile index that gauges workplace equality for lesbian, gay, bisexual, transgender and queer (LGBTQ) employees.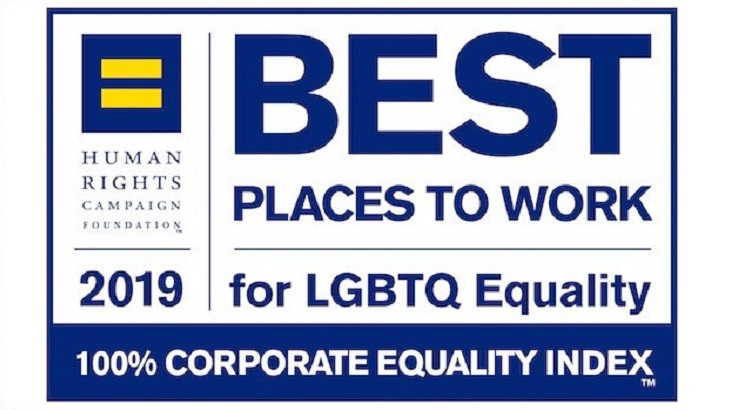 TAGS: Awards
We are proud to again be recognized with a perfect score on the Corporate Equality Index, reinforcing our commitment to diversity and inclusion. We have worked hard to create an environment where employees feel comfortable being themselves, and we all benefit from that diversity of experience and thought
The Human Rights Campaign (HRC) Foundation's 2019 Corporate Equality Index ranks Lexmark among the best U.S. companies for LGBTQ employees based on the company's policies and practices. Lexmark was evaluated on non-discrimination workplace protections, domestic partner benefits, transgender-inclusive healthcare benefits, competency programs, public engagement with the LGBTQ community and more.

The top-scoring companies on this year's CEI are not only establishing policies that affirm and include employees here in the United States, they are applying these policies to their global operations and impacting millions of people beyond our shore. Time and again, leading American businesses have shown that protecting their employees and customers from discrimination isn't just the right thing to do — it's also good for business.
This year, 571 major U.S. businesses rated earned perfect scores, according to the HRC, which identifies itself as America's largest civil rights organization working to achieve LGBTQ equality.
Lexmark has been recognized on the Corporate Equality Index each year since it began in 2002 and has earned a perfect score all but four times.
For more information on the 2019 Corporate Equality Index, or to download a free copy of the report, visit www.hrc.org/cei.
For more information on Careers at Lexmark, go here.