Thought Leadership
Lexmark at 30: Devices designed for all users
| By Patty Cobb, Lexmark Accessibility Council Lead
Lexmark's systematic development approach helps eliminate barriers to workplace success.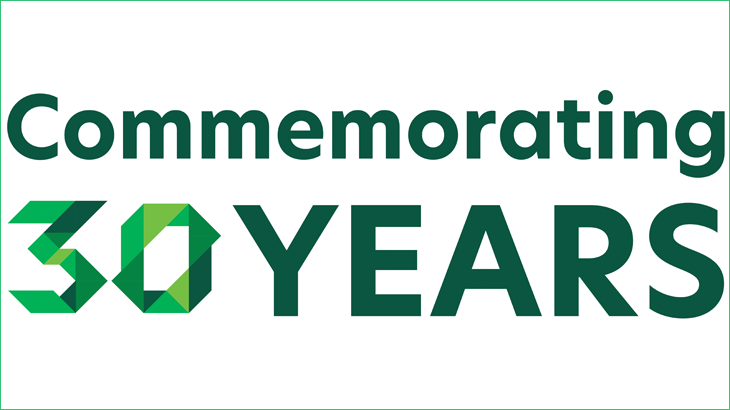 TAGS: Corporate Social Responsibility(CSR), Thought Leadership
Lexmark's systematic development approach helps eliminate barriers to workplace success

Thirty years ago, the first Lexmark devices were shipped to customers with the aim of supporting a broad range of workers in a variety of workplaces, including offices, retail stores, warehouses, schools and hospitals. Wherever they are placed, usability and accessibility for all is a key design criteria for Lexmark devices.

Accessibility is a key objective in every phase of our development process—to make each and every product usable for customers of all abilities. We have defined processes and methodologies to ensure our products are accessible, and we rely on customer input to make design changes and test features.

Our process is simple: we start with the customer. We want to help all Lexmark users to be more productive so we take a systematic approach to developing technologies that eliminate physical barriers to workplace success, making common tasks like printing or scanning a document easy for everyone.

This approach is driven by Lexmark's Accessibility Council which includes product designers, software engineers, usability experts, solution designers and publication writers. To determine the best path for future generations of Lexmark products, the council monitors legislation and regulations, conducts research with customers and users, and consults with accessibility experts.
 
Equipped with data from various perspectives, the council works with the Lexmark development community to drive product design enhancements in current and future products. By applying the principles of universal design to our solutions, the Accessibility Council helps deliver accessible imaging devices and assistive software solutions so that all Lexmark customers can make the most of their unique skills and abilities in the workplace. 

Through this approach and vision, we're proud to offer Lexmark products that are designed to ensure customers with a range of disabilities can conveniently print, copy, fax, email, and scan. Over the years we've introduced standard features including control panels that tilt from horizontal to vertical, paper trays that can be closed with very little force, built-in voice guidance navigation with a headphone jack for private listening, and raised keypad icons.

Providing better solutions that work for all customers is of critical importance to Lexmark. We are proud of the innovative approaches to accessibility that make our products easier for all customers to use.
Patty Cobb has used her Journalism and Secondary Education degrees in numerous content quality and communications-related roles during her 23 years at Lexmark. She has been a technical writer and editor, localization planner, training coordinator, information architect, and terminologist.

Presently, she is serving as Lexmark's accessibility chair, and is supporting the Data Science and Analytics team in their mission to grow a collaborative community that drives data literacy and data-to-value across the business.