Internet of Things
From cradle-to-grave: IoT analytics elevate device lifecycle management
| By Phil Carter, Director of IoT and Managed Print Services, Lexmark
IoT analytics is critical to device lifecycle management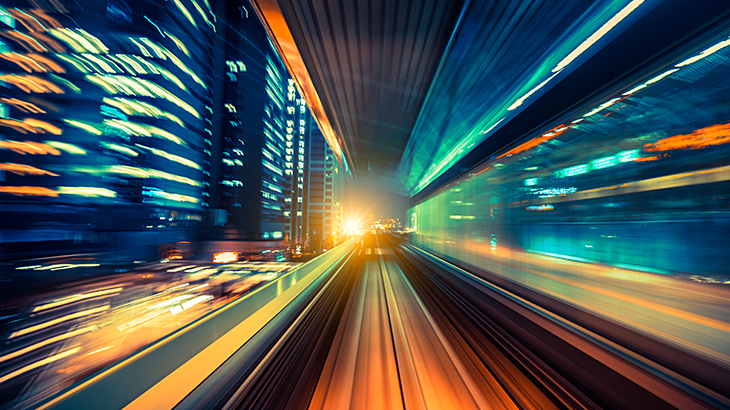 TAGS: Internet of Things , Managed Print Services (MPS), Thought Leadership, Lexmark Print Management
In today's digital-first world, IoT is poised to deliver meaningful impact from product design to decommission. That impact can't be overstated and represents the key to the industry's future. Experts say the global IoT data analytics market will continue to surge over the next five years, with IoT data support software projected to reach $26.4 billion and IoT data storage solutions to hit $14.8 billion – by 2027.
Expanding real-world data flow
Industry 4.0 is widely understood and adopted among device manufacturers. According to research firm IoT Analytics 72% of companies have fully implemented or are in the process of implementing their smart factory strategies. However, a smart factory is only the jumping-off point. The benefits end once the product leaves the manufacturing line. Insight is limited to the data points collected during a brief testing period before devices are shipped to customers. Since data stops at the manufacturing stage, there's no feedback loop to inform how the device is performing in the real world.
This is where a broad and mostly untapped opportunity exists. Transformative innovation lies in the ability to sense and act on how those devices perform from cradle to grave. With rapid advancements in 5G and edge computing, connecting ongoing device performance in the field with factory data from when the device was built is now the reality.
For devices in the field, machine learning algorithms detect anomalies that can be tracked back to specific makes, models or locations. This empowers a rapid response with firmware updates for devices in the field and engineering changes for devices currently in production. Furthermore, it can bring to light issues at the component level that should be addressed during the manufacturing process or even directly with the component supplier.
Real world lesson
Let's pull the curtain back to examine a real-world challenge Lexmark faced and how we used IoT device lifecycle management to turn what could have been a major customer satisfaction issue into a non-event – all without breaking the bank. Our field event monitoring system flagged an uptick in a specific error code. Concurrently, there was a surge in service actions logged by our technical service centers. We determined that these issues were occurring overwhelmingly in devices placed in a single vertical industry. The specific error code could be caused by many things – settings, operator error, or even a bad component. But with 30,000 errors in devices in a single vertical industry over a five-month period, we knew there was a problem brewing – especially with peak seasonal usage on the horizon.
We soon determined that the issue was caused by repeated tray overuse with heavy specialty media. Our tray latches on a specific model of printer were damaged, and the latch damage was leading to paper misfeeds and device errors. Due to supply chain issues, we didn't have the parts – or the time – to address each one of these devices. The seven-figure price tag to fix them all was also daunting.
Utilizing our IoT platform, our data analytics team created a failure probability model based on tray pull frequency, the number of historical tray pulls and paper feed sensor data. With that information, they could forecast which specific devices at specific locations were at risk of failure and conversely – which ones were not.
That allowed Lexmark to proactively address only devices with problematic use patterns. Our technical support agents were armed with digital twin technology, so if they received a call about this specific error code, they could recreate key variables to determine the known issue – and resolve it.
With a platform that connects device data from the field, manufacturing line, service history and engineering systems, we resolved this customer issue very rapidly and at a significantly lower cost.
Widening the R&D aperture
IoT-powered lifecycle management also dramatically improves the R&D design process. For instance, no longer are you focused on one centered on lab testing with small numbers of test models, you now have a model that is rapidly iterative and fed from massive amounts of data flowing from all predecessor models. This approach brings the R&D teams into the "real world" and out of what often is an artificially sterile and predictable lab environment. Quality issues are better understood, while cost and feature function trade-offs are much clearer.
Lexmark's global IoT system has taken our R&D visibility from hundreds of test printers in the lab to hundreds of thousands and even millions of printers feeding information from the field back to our R&D technical teams. With each of those printers having hundreds of sensor data points flowing continually, the wealth of data available adds up fast. This is a game changer for how we design the next generation of products.
Quality assurance testing with confidence
IoT lifecycle management can even have a major impact on quality assurance test processes. You are no longer forced to build a test plan based on anecdotal feedback – or worse, from hard-learned lessons from real world failures in the field. With IoT data freely flowing, devices scattered throughout the world can provide feedback on environmental conditions, device use patterns, common device setting selections, and much more. Then, a data-based quality assurance test plan can be created with confidence in its field correlation.
For example, at Lexmark we track the environmental history of devices in the field through a full calendar year to determine what changes a single printer experiences over time and how fast and frequent seasonal impacts hit. We then use that data in our environmental testing chambers, cycling through extremes in temperature, humidity and even altitudes – to ensure our devices can endure in the most demanding conditions.
Partnership potential to unlock IoT product lifecycle management
IoT data analytics is key in modern product lifecycle management. From design to decommission, modern product lifecycle management looks radically different when infused with IoT data. We have developed an IoT platform that delivers these stated use cases and many others to drive our print services business. There are many close parallels between print technology and other connected devices. As such, our proven IoT solutions offer other manufacturers an accelerated path to transform how they manage products – improving quality, reducing time to market and elevating the overall customer experience. Once IoT data starts flowing, the product lifecycle management levers can be described as limitless.
Phil Carter is director of IoT and managed services at Lexmark, focusing on the company's strategy, development and management for its Internet of Things (IoT) and managed services businesses. Since joining Lexmark in 1998, Carter has held leadership roles across the company, including in R&D and global services, where he led teams that developed Lexmark's predictive service and data analytics capabilities; manufacturing and product engineering; supply chain; and cross-functional product delivery. He holds a bachelor of science degree in mechanical engineering from the University of Tennessee, Knoxville. He is also a graduate of the University of Michigan Stephen M. Ross School of Business leadership program.