Community
Lexmark honors Homefront Heroes
Lexmark hosts event for veterans's spouses.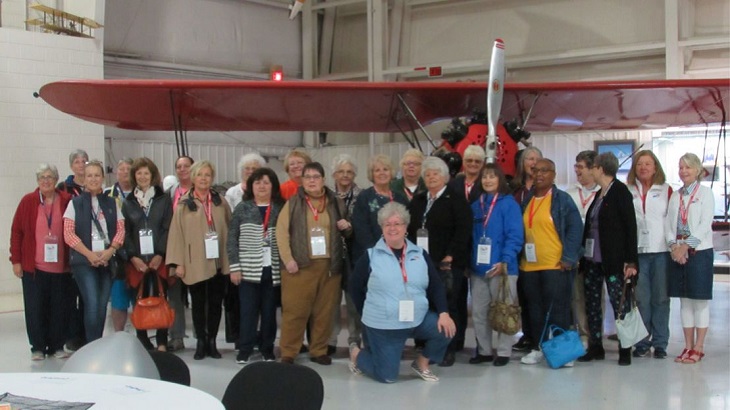 TAGS: Community
Honor Flight Kentucky recently dedicated its third flight of the year to Vietnam War veterans, and Lexmark helped make the day extra special. While the veterans were flown to Washington, D.C., for a one-day, all-expenses-paid visit to the memorials dedicated to their service, Lexmark hosted a "Homefront Heroes" event for the spouses.
Facilitated by the VALORR diversity network group, about 20 spouses participated in the full day of activities including visits to the Aviation Museum of Kentucky, Waveland State Historic Site and Grimes Mill Winery. The group was then treated to a banquet at the Lexington Senior Citizens Center, featuring a performance by the Lexmark Singers. Speakers included Kentucky Lieutenant Governor Jenean Hampton.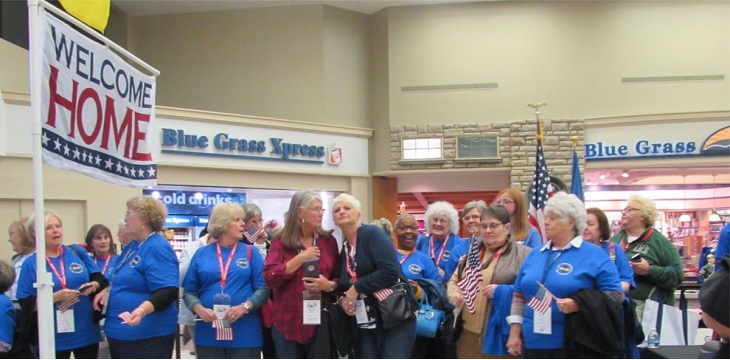 We had many comments from the women thanking Lexmark and Honor Flight Kentucky for hosting such a wonderful event. It was heartwarming to see the connections being made and the joy we were able to provide to a group of folks that often feel forgotten.
At the end of the day, the spouses were taken back to Blue Grass Airport in time to welcome home their loved ones from the Honor Flight. Nearly 70 Vietnam veterans participated in the flight and were greeted by hundreds of well-wishers upon their return.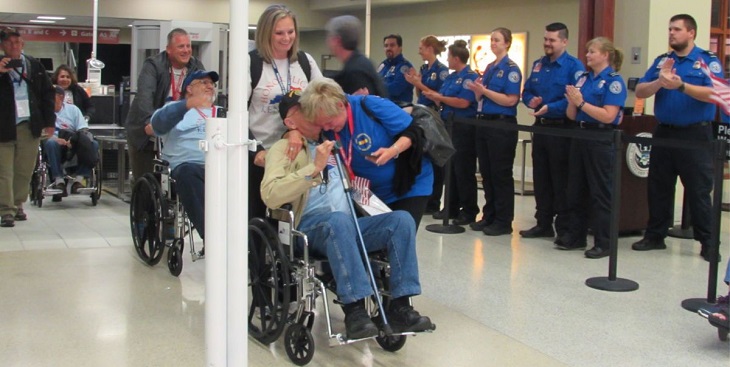 While this Honor Flight provided the welcome home these veterans never received, Homefront Heroes was designed to acknowledge the difficulty their spouses endured during the Vietnam era, as families also suffered due to the unpopularity of the war," said Carl Sullivan, Lexmark senior manager, electrical hardware, and VALORR chair. "It was an honor to host this event in recognition of the sacrifice and commitment of these veterans and their families."
A nonprofit organization, Honor Flight Kentucky sponsors several flights a year for World War II, Korean War and Vietnam War veterans. Visit  Honor Flight Kentucky to find veteran, guardian or volunteer applications.
To learn more about Honor Flights across the country, visit the Honor Flight Network website.