Awards
Lexmark named 2021 Military Friendly Employer
This is the sixth consecutive year Lexmark has been recognized on the list.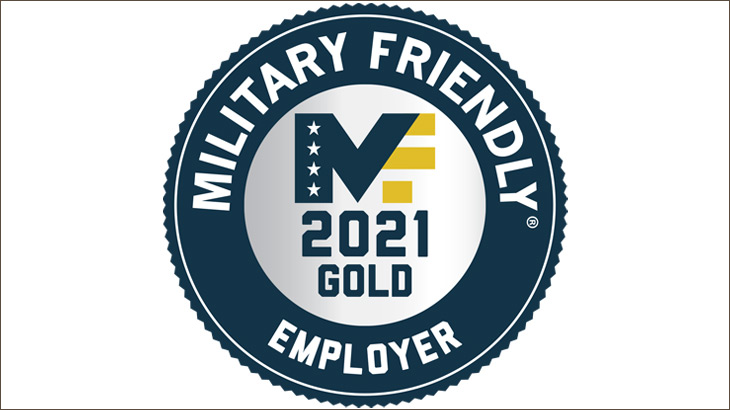 TAGS: Awards
Lexmark has been named to the 2021 Military Friendly Employers list at the prestigious Gold level. This is the sixth consecutive year Lexmark has been recognized on the list.
Founded in 2003, the annual list is produced by VIQTORY, a service-disabled, veteran business enterprise that connects the military community to civilian employment, educational and entrepreneurial opportunities.
This year, 240 employers earned Military Friendly status. The list is ranked with the Top 10 companies followed by Gold, Silver, Bronze and Designated levels. Last year, Lexmark was awarded the Silver level.
"Companies that have earned the Military Friendly designation have invested in substantive programs to recruit, retain and advance veterans within their organizations," said Josh Rosen, director of Military Friendly. "To them, hiring veterans isn't just the right thing to do. It's good for business."
Companies earning the Military Friendly Employers designation were evaluated using both public and government data sources along with responses from a comprehensive survey completed by the employers.
"We are extremely proud that Lexmark has again been recognized as a Military Friendly Employer and elevated to Gold level for all our company does to support our veterans," said Carl Sullivan, senior manager, electrical hardware, and chair of the VALORR diversity network group.
Click here to view the list of 2021 Military Friendly Employers. The list will also be published in the December issue of ​G.I. Jobs magazine. Read more about the Military Friendly designation here.
This is the second military-related recognition for Lexmark in the last few weeks. On Aug. 31, the U.S. Department of Defense named Lexmark one of 15 recipients of the 2020 Secretary of Defense Employer Support Freedom Award. The award is the highest recognition given by the U.S. government to employers for their support of their employees who serve in the National Guard and Reserve.
For more information on careers at Lexmark go here.