Corporate Social Responsibility(CSR)
Reducing our environmental impact
| By Allen Waugerman, President and CEO, Lexmark
Lexmark President and CEO, Allen Waugerman, shares his thoughts on our goal of becoming carbon neutral by 2035.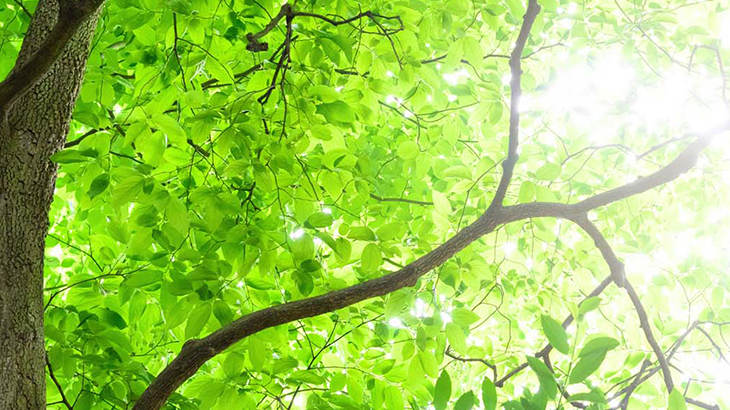 TAGS: Corporate Social Responsibility(CSR)
For the last 14 years, Lexmark has been tracking our global sustainability progress. Concern about the impact our business has on the environment around us is far from new to our organization, and I'm proud of our story to date.
Since 2005 we've successfully reduced our emissions while growing our business, achieving a 62% reduction globally since that year by lowering our energy and new plastics use, re-using products, introducing global recycling methods, and--most importantly--engineering durable products that are built to last.

We have led the way on sustainability in our business and for our customers. And this week I'm proud to announce our intention to be fully carbon neutral by 2035. It is the responsible thing to do for the environment, and it's good for our customers—reducing their costs and helping them reach their own carbon neutrality goals through longer-lasting and lower-energy use devices.
There are three important elements to achieving our carbon neutrality goal:
1. Reducing waste
To date we've excelled in reducing our consumables footprint through the Lexmark Cartridge Collection Program. Established in 1991, we have prevented 100 million cartridges from ending up in landfills. And when we come across cartridges that can't be re-used, we use the plastic from them to make components for our new devices – 92% of which now contain post consumed recycled content. Similarly, our Print Release solutions enable customers to reduce paper by only printing documents when they are ready to retrieve them.
2. Building devices to last
As a company we pride ourselves on the quality of Lexmark products, and our priority is to ensure our devices are built for long life – lasting an above industry average of more than seven years. When devices do reach their end of life, we aim to re-use as much old material as possible, and we plan to grow the amount of re-used plastic in our devices, which is already at 39%.
3. Reducing energy consumption
Reducing our reliance on carbon energy and transitioning to green energy solutions is a key priority for Lexmark, and we want to help our customers do the same. In fact, 96% of our devices also meet the ENERGY STAR® certification, the highest standards of energy efficiency.
We recognize that achieving true carbon neutrality isn't easy, but the progress we have already made as a business puts us in a strong position to achieve our goal. I'm confident with the infrastructure we've already developed and our great people around the world innovating for our customers, we'll meet our 2035 target.
Please visit Lexmark's CSR website to learn more about our carbon neutrality goal and all our CSR efforts.
Allen Waugerman is president and chief executive officer of Lexmark International, a position he has held since 2019.