---

Simple and consistent user experience for printing from mobile devices in an enterprise environment
Lexmark delivers solutions that address the challenges of printing from a mobile device on an enterprise network.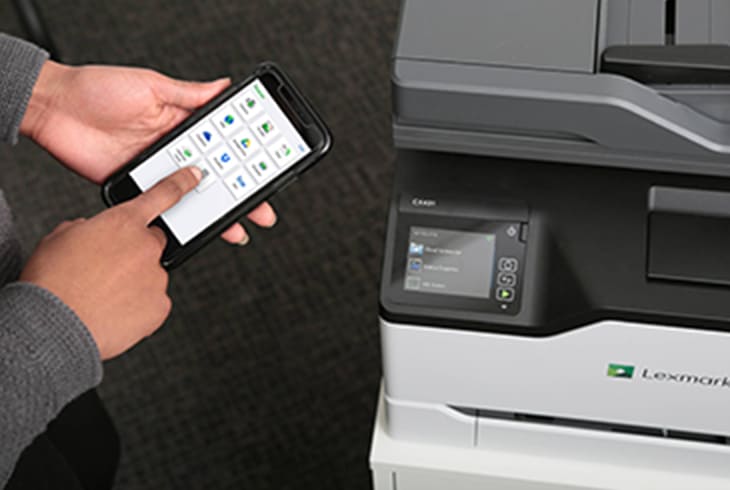 ---
Engaging mobile printing experience
Improved user experience
Increases flexibility for users on the go
Improves security & compliance with access controls
No print servers required
Conveniently print from mobile devices
Intuitive mobile device setup and configuration
---
Simple Printer Discovery & Configuration
Lexmark Print lets you send documents and images directly from your mobile device to a Lexmark printer connected to your network. When you are ready to print, simply share the file with Lexmark Print. 
When prompted, choose an available printer. If necessary, you can also add a printer through network search, QR code discovery, or by manually typing the printer IP address, host name, or URL.  This app is available for iOS and Android.
Native Printing Experience
The Lexmark print service plugin enables native printing from your Android device to supported Lexmark products without requiring a 3rd party app. Documents and images can be easily printed directly to Lexmark printers on the same network as the Android Device.
Familiar printing controls such as paper size, color, orientation, and number of copies are available.  This app is available for Android.
Easy Setup
Lexmark Mobile Assistant allows you to perform initial setup of your Lexmark printer through your mobile device. This app uses the initial setup wizard for a consistent user experience regardless of Lexmark printer and interface.
On Lexmark devices that are wireless-enabled, a user can easily connect to the device, configure wireless connectivity, as well as complete the mobile device setup.  This app is available for iOS and Android.
Mobile Device Management Integrations
Lexmark has developed the Lexmark Print app with security in mind.  
We have worked with MobileIron and AirWatch to manage our application for enterprise ready deployment and configuration.
Convenient Mobile Scanning
Mobile capture capability is available and designed to support the needs of mobile employees and users across the enterprise. Users can directly scan to their mobile device from a discovered Lexmark printer - no server needed. Scan sharing is enabled to share scanned files with available applications on the mobile device such as email and cloud applications.
Users can also conveniently append scanned files with images from the camera or photo gallery to create a single attachment. Mobile scan functionality on the Lexmark mobile app takes capture to a new level.
Lexmark Print Management Integration
Lexmark Print integrates with our Lexmark Print Management platform in both Premise and SaaS environments.  In this setup, the user can send the print job to a single global queue with no need to return to his/her desktop.
Now users can enjoy an engaging and seamless omnichannel experience which is consistent no matter how the job was submitted - via PC, tablet, phone or even emailed into the queue.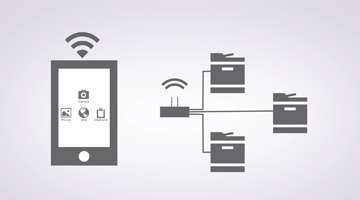 VIDEO
[MP4 00:50]
Access, send, print, deliver - mobile print solutions that are uncomplicated, convenient, and helps you get more work done

Related Lexmark solutions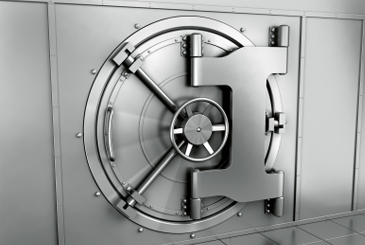 Full Spectrum Security
Security is built into every Lexmark product and covers a full spectrum of security capabilities.
Lexmark Secure Document Monitor
Lexmark Secure Document Monitor discreetly monitors printed, copied, scanned or faxed hardcopy data.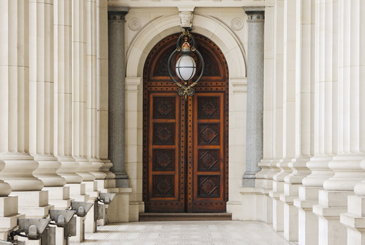 Managed Print Services
Transform your print infrastructure into a platform for delivering precise information
IDC MarketSpace Report
IDC MarketScape report names Lexmark a leader in Security Solutions and Services Hardcopy